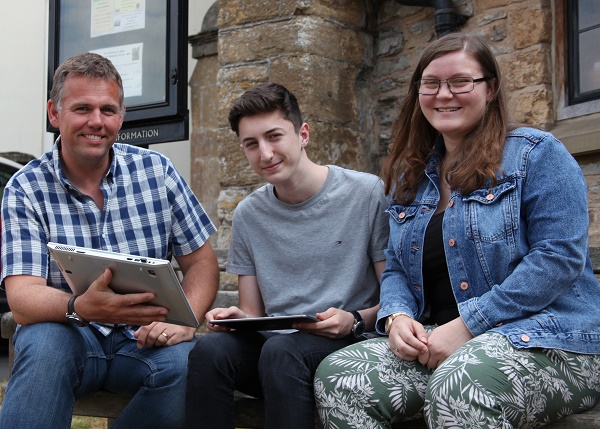 In Summary
Local graphic design and digital marketing agency, Areca Design, has further expanded its growing team with three key appointments to support its growing portfolio of local and national clients
In Detail
The Evesham-based creative graphic design and digital marketing agency, has strengthened its team following the demand for its latest innovations, appointing Dr Jamie Elliott, Charlie Sharp and Sadie Allen.
Jamie Elliot, a digital innovations manager is an experienced business lecturer and innovations expert, while Charlie Sharp, a website developer, has completed a year's apprenticeship with the agency and now joined the team as a full-time employee. Sadie Allen, a website designer/developer, who originally joined the team in 2014 as part of Worcestershire County Council's Apprenticeship programme, is returning to the team armed with new, creative ideas for innovative websites.
The new roles represent further investment by Managing Director, Mick Hurst who said: "My aim has always been to expand the business using local and enthusiastic talent. Evesham is often overlooked as a location to run a successful business. However, we continue to support the growth of many businesses in the local area and will look to support more, now we have additional in-house skills and resources".
The team now look forward to increasing their client base with world famous sports clubs, international tourism destinations and local authorities across the UK.
Areca provides digital and traditional marketing solutions and offers 30 years' experience in innovative website design, professional branding, app development, exhibition stands and print management.
Take a look at Areca Design's minisite on FinditinWorcestershire, or come along to one of our regular breakfast meetings to meet up with Mick Hurst.