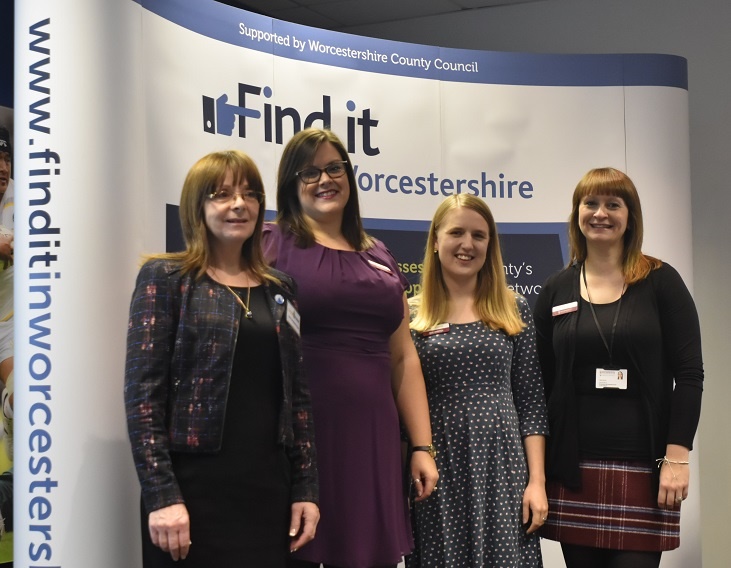 In Summary
General
|
22nd November 2017
Dozens of Worcestershire businesses got 'switched on' to the latest energy management techniques at yesterday's FinditinWorcestershire breakfast and networking meeting (Tuesday 21 November).
In Detail
At our 'Low Carbon Opportunities' event at Sixways Stadium, Worcestershire County Council gave more than 70 attendees the most up-to-date information about 'greening' their businesses through reduction of wasted energy and the benefits including financial savings, supply chain credentials and social responsibility.
Speaker and event co-organiser, Ruth Corall, Sustainable Communities Officer, highlighted that showing action to improve environmental performance is now a requirement for many supply chains. She then explained how the Business Energy Efficiency Programme can support SMEs to reduce their energy usage and provide expert advice which can help identify where savings can be made, financial and energy.
She commented, "We've been bowled over by the wealth of developing technologies across Worcestershire and the Low Carbon Opportunities Programme can support SMEs who want to investigate renewable energy systems for their businesses. Renewable energy systems can reduce carbon, save money and improve energy security. Our experts will assess all potential options and concentrate on the feasible options, providing a business case for each."
"Our renewable energy grants could help install a system such as a solar PV array, a biomass boiler, energy storage or a heat network – to name a few."
Ruth concluded by highlighting that the programme also supports the development of new low carbon technologies, and offers specialist support to help businesses develop new products, processes and services which will save carbon or reduce the use of resources.
Attendees also heard about supplier opportunities from Katie Bruton, Senior Sustainability Officer at Worcestershire County Council, who talked about the council's corporate plan for protecting the environment. She explained that its Carbon Management Plan from 2011, had a target to reduce CO2 emissions by 30% by the end of March 2016 and achieved 23% reduction. Its forward plan is to continue to make a positive contribution to a sustainable business community.
The programme of speakers also included FinditinWorcestershire member, Greengineering, part of the Worcestershire Clean Tech Innovator Network. CEO, Peni Brudenell-Pryke took to the stage to give local businesses useful advice on how they can become more 'green' efficient.
The event was complimented with a 'green' expo which showcased businesses that have developed new, innovative products and services in the low carbon sector. One local exhibitor was FinditinWorcestershire member, Malcolm Victory of Rotaire Dryline, demonstrating his radical, energy-free line that dries clothes naturally, ditching the need for tumble dryers – a fantastic economical and ecological solution.
Lorna Jeynes, Project Manager of FinditinWorcestershire, said: "Our members gained very helpful and practical advice this morning. I'm very pleased that we could offer information that made sound commercial sense as well as benefiting the environment. FinditinWorcestershire breakfast meetings are going from strength to strength and our reputation for being the place where Worcestershire businesses meet to collaborate is very well deserved."
"Our next meeting on Tuesday 16 January, will focus on the contract opportunities offered by the Ministry of Defence. 'Doing Business with Defence' will be Worcestershire's opportunity to hear what the MOD buys and how to become part of its supply chain.
Booking is now open for this event >>
Businesses who couldn't attend can view the presentation here >>
The Low Carbon Opportunities Programme offers FREE low carbon innovation and renewable energy generation support and grants for Worcestershire businesses. It also supports businesses in the clean tech innovation sector or those who want to diversify into this sector through the development of new low carbon technologies, which will help others to save energy or reduce their waste.
For more information about eligibility and more visit: http://www.business-central.co.uk/locop/