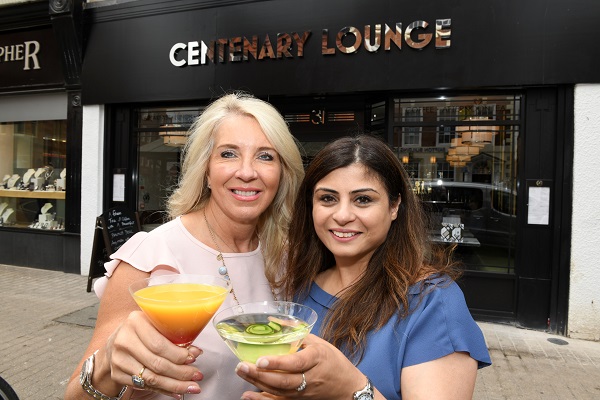 In Summary
General
|
16th January 2020
Coffee house entrepreneur Aasia Baig opens her third railway venture in Worcester thanks to business funding
In Detail
FinditinWorcestershire member, Central Business Finance, has secured a £500k funding package to support entrepreneur, Aasia Baig's growing coffee empire.
The Midlands-based, independent FCA approved finance broker, has secured a commercial mortgage, development loan and additional finance to help Aasia Baig purchase and convert a dilapidated Grade 2 Georgian building in Foregate Street, into the brand new Centenary Lounge - her third and largest coffee house venture.
The business is the creation of Birmingham entrepreneur Aasia Baig, who opened the first Centenary Lounge at Birmingham Moor Street station ten years ago. She was inspired several years ago, to bring the brand to Worcester during a visit to the city, and now after lots of hard work, a 1930s Art Deco interior has been designed and installed to bring the feel of the golden age of rail.
Aasia said: "Opening our third railway coffee house in Worcester has been a real delight. Reforming the building to a by-gone era, resplendent of the 1930's Art Deco era has been a challenging yet enjoyable experience and thankfully the challenging part was mainly managed by Central Finance.
"Developing an eatery, the largest in our portfolio across two floors and designing an experience is what I pride myself to be good at, and what I enjoy. Understanding business finance and accessing the right finding package was crucial to getting the space and to fund its redevelopment. Accessing finance for small businesses isn't easy, but Central Business Finance came recommended and has a strong record of supporting small and growing businesses like mine, and I was keen to get them on board."
Chris Brown, Director, Central Business Finance, added: "Supporting the growth of independent coffee houses across the Midlands and seeing Centenary Lounge come alive from concept to completion is certainly worth investing in. Witnessing the transformation of the forgotten Georgian building to a respectful refurbishment that even the Great Gatsby would be proud of has been a true delight – not to mention the creation of 11 new jobs for the area!"
Chris Brown and Sam Sturdy from Central Business Finance worked on the project.
Central Business Finance, has supported over 500 businesses in 2019 with commercial finance and has raised more than £10 million in grant funding, helping to drive growth for its clients.