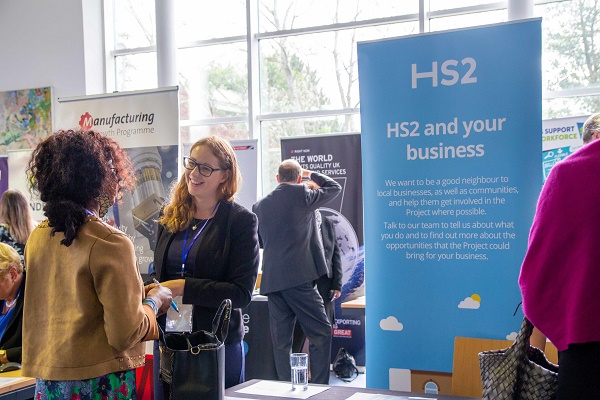 In Summary
Attend HS2's onboard local weekly webinars to find out more about the ways you can get your business 'HS2 ready'
In Detail
HS2 Ltd is holding a series of eight free 'Work with us Wednesdays' webinars for businesses local to the line of the new railway.
Designed to help organisations understand more about HS2's supply chain, how it works, and how you can work with HS2, the webinars will be held on a weekly basis.
Experts will provide guidance on some of the platforms and processes that HS2 Ltd and its partners will use to bring businesses onboard. They will also highlight some of the key values and commitments that they are looking for from businesses interested in becoming part of the HS2 supply chain.
Each webinar will provide you with the opportunity to ask questions directly to members of the HS2 team.
Get on board with HS2
HS2 is a great opportunity for businesses local to the line of the new railway. There will be a wide range of opportunities suitable for businesses of all types and sizes over a number of years. HS2 Ltd will need local businesses to help it with the construction work, to keep its construction sites safe and operational, and to support its workforce.
You can find out more about how your business could get involved and the wide range of opportunities at: www.hs2.org.uk/local-business
If you have any further questions you can get in touch with the HS2 Business Engagement Team at localbusiness@hs2.org.uk or 07407 279116