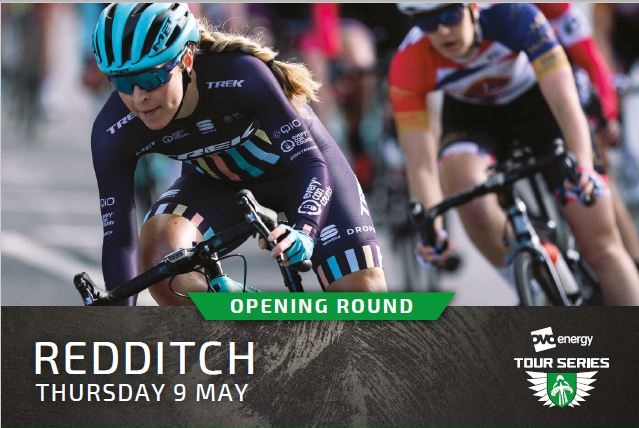 In Summary
Fast becoming tradition, The OVO Energy Tour Series action is returning to Redditch in May
In Detail
It's the third year running that the town has staged the opening round, and the eighth year that the excitement of the prestigious cycle tour has graced its streets. In fact, Redditch has hosted more Tour Series rounds than any other location!
With that proud track record, it's no surprise that the Tour Series is one of the most hotly anticipated events on the Worcestershire town's annual calendar.
The 1.4km course through the town centre, takes riders from old to new locations including the birthplace of Royal Enfield Motorbikes. Other significant parts of the event are the gardens at Church Green, historic bandstand, John Bonham memorial, railway line and infamous Unicorn Hill.
The main tour excitement takes place on Church Green West with packed start and finish lines where both the winners and losers are crowned. Other action takes place at all stages of the track, with spectators watching the Unicorn Hill stage or standing on the corners to watch the thrill of the chase.
This year's event will not only host the Pro Riders – but will also host the inaugural Inter-services Track Race between the Army, RAF and Royal Navy. This is the first time these teams have ever competed on closed track road race and the organisers are urging people to come along and cheer on the serving personal as they tackle the Redditch route.
There will be live music on Church Green East from 12noon, with the crowd favourite mascot race taking place at 4:50pm before the official ribbon cutting at 5:25pm, just ahead of the pro-races.
Fancy having a go? Then join the Redditch ride it at 4:10pm – information about how to sign up is coming soon.
For more information follow @TourSeriesReddi on Twitter or visit: https://www.redditchbc.gov.uk/search?q=tour+series