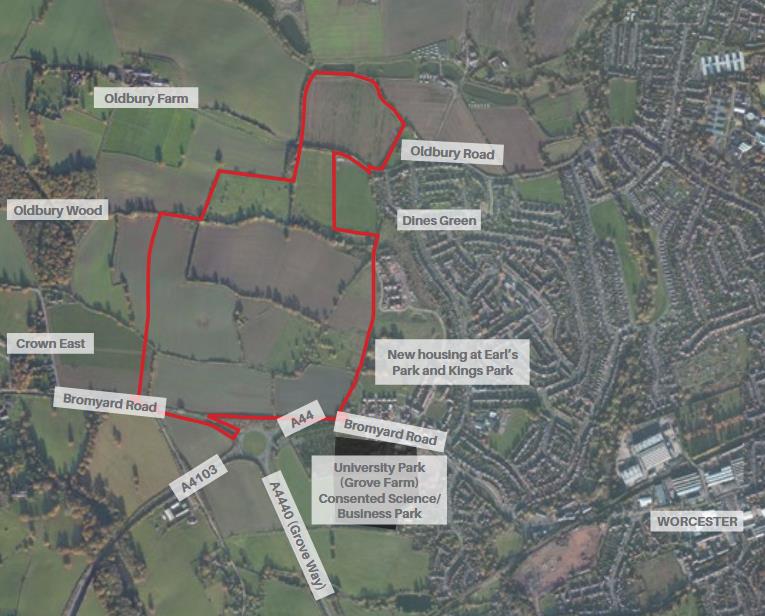 In Summary
General
|
11th January 2019
The go-ahead has been granted for almost 1,000 homes to be built on the edge of Worcester. Hallam Land Management has won permission for up to 965 houses on land to the West of Worcester, north of Bromyard Road and Lower Broadheath.
In Detail
The scheme also includes up to 247,569 sq ft of employment space, a mixed-use local centre as well as provision for retail, pubs, takeaways and financial services. There will also be a residential care home, health centre and a two-form entry primary school.
Malvern Hills District Council's planning committee made a final decision on the application at a meeting on Wednesday 9 January.
Hallam Land Management is the strategic land promotion arm of the Henry Boot Group of Companies.
The application was first submitted to the authority in 2015 has been the subject of extensive negotiations between the council, consultees and the applicant.
A council document published ahead of the meeting said: "This development would assist in delivering the objectively assessed housing need for South Worcestershire over the plan period to 2030 ensuring that there is an adequate supply of land for housing. It would also make a meaningful contribution towards affordable housing need.
"The proposed development would result in some significant economic benefits; employment during construction and thereafter upon the occupation of the dwellings it is likely that the occupants would contribute towards maintaining the vitality of local services and facilities.
"With regard to the social role the delivery of both open market and affordable homes in this location would contribute to the continued economic and social sustainability of the city, a factor that attracts significant weight.
"This is a major development and has the potential to create a vibrant place of lasting quality."