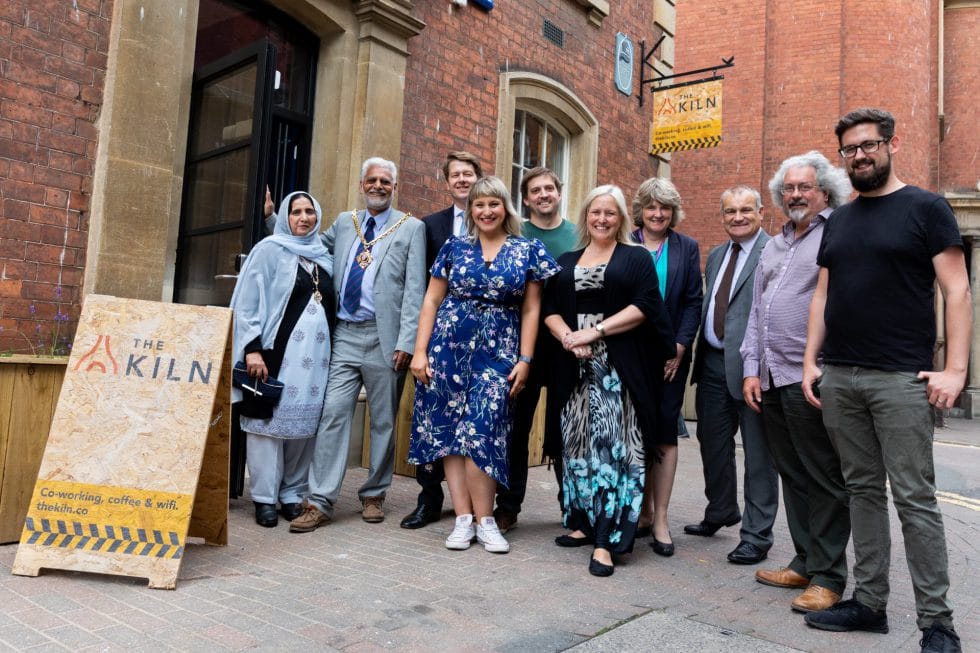 In Summary
General
|
3rd September 2019
Worcestershire's start-ups, freelancers and small businesses can now access a long-anticipated co-working space
In Detail
Worcestershire's start-ups, freelancers and small businesses can now access a long-anticipated co-working space at the Old Police station on Copenhagen Street, after its grand opening on 30 August.
The Kiln, a collaborative community to help entrepreneurs and lone workers, is a friendly and imaginative space to work and provides hot-desking for over 60 people. It has undergone extensive building and renovation work, creating a modern, fresh and practical space for professionals to use as their base, share ideas and network with like-minded people.
The launch of The Kiln comes hot on the heels of The Kiln 0.5, which was a smaller scale, temporary hub based in The Guildhall on Worcester's high street. It proved popular, having over 20 self-employed people using the space.
With the new launch, entrepreneurs can benefit from:
A flexible way of working – professionals can book a work space just one day a month or a full working week.
Unlimited tea and coffee will be provided.
Free, super-fast Wi-Fi is available.
The building is fully air conditioned, offers event space and a range of meeting rooms.
The Kiln is the brainchild of Greg Smith and Hamish Gill, co-owners of the visual identity agency F8 Creates, and is the first of its kind in Worcester. It has been backed by Worcester City Council, which has invested £400,000 in the initiative, and Worcestershire Local Enterprise Partnership, which has provided £195,000 towards refurbishment via the Government's Local Growth Fund.
Greg Smith said: "We are thrilled to officially launch The Kiln and provide a creative, innovative hub for the region's entrepreneurs. Our new co-working space will give freelancers and start-ups the collaborative space they need to take their ideas to the next level, while also offering fantastic networking opportunities.
"There's a huge amount of talent in Worcestershire and the surrounding areas, and by bringing it all together in one place, we are confident that great things are yet to come."
Anyone wishing to find out more about The Kiln or enquire about working space, please visit: www.thekiln.co or call 01905 612260.