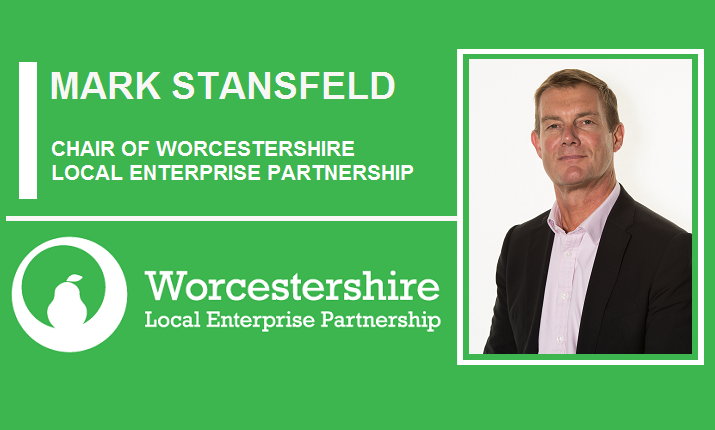 In Summary
General
|
23rd April 2018
Worcestershire LEP recently confirmed that the county has been successful in its bid for government funding to test and explore 5G connectivity to change the way future business will operate both in the UK and globally.
In Detail
Mark Stansfield, Chair ofWorcestershire Local Enterprise Partnership (WLEP) & 5G Lead for Midlands Engine
"To recap, 5G is the next generation of mobile technology. In its simplest form, 5G refers to the next and newest mobile network. 5G will be significantly faster than its predecessors 3G and 4G. In fact, when it becomes available in the UK in the next three years, it's set to completely transform the world we live in. 5G will create a Britain that is fit for the future, with a thriving digital economy that benefits everyone.
"5G is expected to have a profound impact on the national purse strings and the way people live their lives. Experts predict that 5G will contribute billions of pounds to the UK economy and will change the way we live and work for the better. 5G, in addition to other technologies, will have a dramatic improvement on our everyday lives; offering a better service, more opportunities and most importantly, a more connected future for our community.
"Worcestershire is now a vital a part of the 5G revolution and a key player in ensuring the UK remains at the forefront of technological innovation. The 5G Testbed is just one strand of Worcestershire Local Enterprise Partnership's vision for local connectivity, as it strives to make Worcestershire a connected county for all. We are working with all major communications providers to explore new business models and bring local connectivity benefits to our region.
A Midlands tech gem
"Located in the heart of the United Kingdom, the Worcestershire Testbed will give local and regional companies the opportunity to be amongst the first to trial and implement a collection of industrial use cases enabled by 5G. It will have an initial focus on manufacturing and also developing products that are impervious to attack, often referred to as 'security by design' - something that's only achievable through rigorous testing.
"Having now officially launched, The Worcestershire 5G Consortium will begin the 5G Testbed trial with a team of 5G specialists and business experts pioneering the concept of 'Industry 4.0'. 'Industry 4.0' - also referred to as the fourth industrial revolution -describes a combination of trends and technologies which promise to reshape the way things are made. The consortium of partners includes local infrastructure providers, national network operators and research and development facilities. They are: Worcestershire County Council, 5GIC at University of Surrey, AWTG, Huawei, O2, BT, and Malvern Hills Science Park.
"Together, we will provide a revolutionary platform for local and national businesses to develop next-generation technology (examples include blockchain and artificial intelligence), focused on improving the UK's industrial productivity. Worcester Bosch and Yamazaki Mazak have already been selected to experiment with preventative and assisted maintenance using robotics, big data analytics and augmented reality. This means that we eliminate the risk of unexpected breakdowns, offering a much more reliable service. QinetiQ, the multinational defence technology company, will use the Testbed to advance cyber security technology. These are simply those who we've already started working with; the 5G Testbed consortium is open to exploring new opportunities for experimentation and product development and is welcoming interest from the region's most innovative minds."