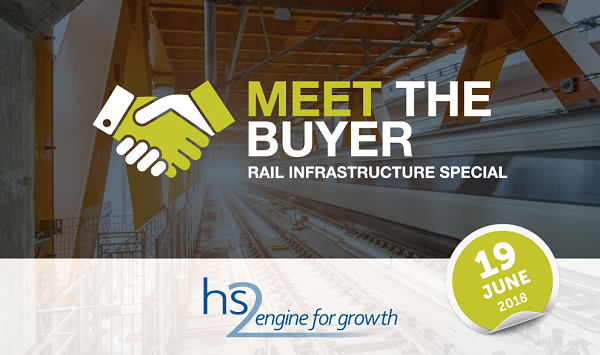 In Summary
Businesses across the county are invited to attend a breakfast event hosted by FinditinWorcestershire to find out about the supply chain process, how to tender for HS2 projects and the support that is available to help businesses become HS2 ready.
In Detail
Around £53 million is being spent by Worcestershire County Council and its partners on rail improvements up to 2019 - but how can businesses make the most of these exciting developments?

FinditinWorcestershire will host a rail themed breakfast meeting on Tuesday 19 June 2018 at its usual venue, Sixways Stadium, where attendees can hear from Worcestershire County Council about the Worcestershire Rail Investment Strategy, which sets out an ambitious plan to invest in the county's rail network in order to achieve sustained economic growth, increased connectivity and reduced reliance on cars.
Martin Rowe, Transport Strategy Manager will outline what infrastructure projects will support the vision and how it will impact the local supply chain for opportunities.
High Speed Two (HS2)
Momentum also continues to gather pace across the region as this year's major HS2 milestones begin to approach. High-speed rail is a huge confidence boost for the UK economy, a significant investment in our long-term future, and is underway now. HS2 Ltd will join the event to share its vision, how it will impact the West Midlands and Worcestershire, when it will be buying and how suppliers can get involved.
The LM Joint Venture (comprising Laing O'Rouke and J.Murphy & Sons Ltd) will also be in attendance, having been selected to deliver the northern section of HS2 Phase 1's enabling works.
LM still has a variety of opportunities available, including surveying, ground investigation, ecology, archaeology, demolition, remediation, major and minor civil works and many more, at all tiers of the supply chain. Sean O'Brien, Procurement Leader will be at the event to talk to local businesses.
Lorna Jeynes, Business Growth and Engagement Manager said: "With Worcestershire set to see a rail transformation we need to maximise every opportunity it brings – including new skilled jobs across the country, new orders for local businesses in the supply chain, and enabling the connection of local and regional economies.
"There is huge potential and 2018 is the year – all of us must work together to harness the opportunities. Even though HS2 is not due to open until 2026, the procurement process is well underway and we don't want local businesses to miss out."
Book your place now - there are also places left for a space in the exhibition >>