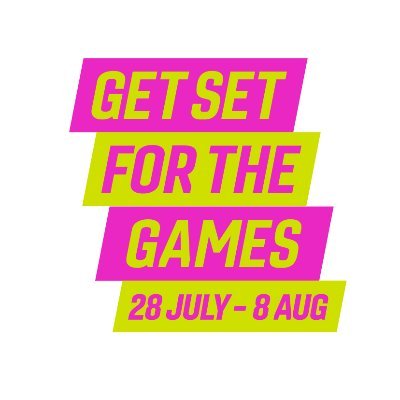 In Summary
General
|
20th April 2022
As the region 'Gets Set for the Games', now is the perfect time to start planning so that you're ready too.
In Detail
As the region gets set for the Games, now is the perfect time to start planning so that your business and your employees are ready too.
With over one million spectators expected to travel to the Games, please be aware that the road and public transport network will be much busier than normal. This increase in activity will also present opportunities for your business to shine and attract new customers – so be prepared and plan ahead.
To see if your business will be affected by road or parking restrictions please click here and select your area >
Advertising and Trading Measures under Birmingham Commonwealth Games Act
To support the successful delivery of the Games, the Birmingham Commonwealth Games Act 2020 was passed. It provides a small number of essential, temporary measures, and is similar to legislation for the London 2012 Olympics and Paralympics and the Glasgow 2014 Commonwealth Games.
The Act includes a prohibition on unauthorised association with the Games. This means that only those individuals, businesses or organisations that have been authorised by the Organising Committee can associate themselves and their brand with the Games in the course of business.
Please see the Organising Committee's guidance for more information.

Business Partnerships
In order to deliver this iconic celebration of sport Birmingham 2022 needs to forge dynamic, new partnerships. From boosting jobs and investment, to promoting Birmingham's national and international reputation, together it builds a lasting legacy.
Unprecedented Change & Progression - The Commonwealth Games are the first and only multi-sport event featuring an integrated Para-sports programme for elite athletes with a disability. It's also the first and only Games to have an equal number of events available to both women and men, as well as featuring the first dedicated multi-sport Youth Games.
Activation & Engagement
As it prepares to welcome athletes, officials and dignitaries from across 72 nations, a wealth of activation and engagement opportunities will be presented across television, radio, social media, mobile and digital channels. As well as traditional outdoor advertisements there will also be print media, merchandise, recruitment and training opportunities, as well as a chance to help deliver meaningful engagement within the community. This sporting event will touch a vast range of sectors, from health, education and government, through to hospitality and retail.
Be part of something bigger
Whether you're looking to align your brand, grow awareness and customer acquisition, or want to engage with the community, there are extensive opportunities and benefits throughout the partnership programmes. Whichever way you partner with the Birmingham 2022 Commonwealth Games, you join it in leadership, pride and empowerment, cementing its shared values of humanity, destiny and equality.
For further information please contact partnerships@birmingham2022.com
Tender Opportunities
The Birmingham 2022 Commonwealth Games presents a significant procurement programme. As a contracting authority, Birmingham 2022 is required to comply with Public Contracts Regulations 2015 (as amended) in the procurement of goods and services where public sector funding applies.
The regulations require Birmingham 2022 to run procurement processes which will be advertised in several places. If you are interested in becoming a supplier, please see the section marked Where to find Tender opportunities here for information on where to register and keep up to date on the latest opportunities.

All advertised Birmingham 2022 opportunities will be published on the B2022 Business Portal. You can also take a look at Contracts Finder and Find a Tender Service.
Read more about how the Organising Committee tenders for goods and services here >