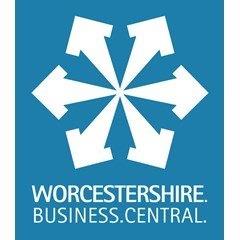 In Summary
General
|
12th April 2017
Worcestershire Business Central is inviting the county's SMEs to attend the official launch of its Worcestershire European Funded Growth programmes on 17 and 25 May 2017.
In Detail
Now's an exciting time for businesses in Worcestershire, with £15 million in European funding set to be officially launched in the county in May.
Part-funded by the European Regional Development Fund, the financial support is available until 2019 to help businesses to start up, grow, innovate and expand in Worcestershire. Grants from £1,000 up to £100,000 can be accessed for capital and revenue projects.
Go along to the launch events at 8am at Sixways Stadium, Worcester or 9am at the Avoncroft Museum, Bromsgrove and learn more about this latest range of support and grant funding.
Attendees will also hear from previous recipients about how the support has benefited their businesses.
To book a place at the Sixways launch event click here and to book a place at the Avoncroft launch event, click here.
In the meantime, for more information about the growth programmes or how Worcestershire Business Central can support your business, visit www.business-central.co.uk or call 01905 677888.