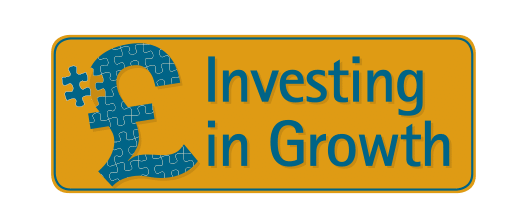 In Summary
General
|
15th October 2018
Funding is now available until 9 November 2018 for businesses looking to grow and expand their operations
In Detail
Small and medium sized businesses across Worcestershire are being encouraged to apply for funding to enable them to grow, create jobs and reach new markets. From 15th October until 9th November 2018, SMEs in the county can apply to the Investing in Growth Fund, a Capital and Revenue based grant scheme for matched funding of up to £35,000 towards a planned growth programme that will impact turnover and profit.
The Investing in Growth programme, funded by the European Regional Development Fund and supported by Worcestershire County Council and local District Councils, is currently offering grants to support businesses that have a growth plan in mind, but require funding to execute it. The grants available are predominantly for capital expenditure such as machinery to expand production, however, there is also a limited revenue fund available for projects which may include consultancy to explore potential new markets.
To be eligible for funding, businesses will need to be based in and trading from Worcestershire, have less than 250 employees and be able to demonstrate a job creation element in their growth plan. Any funding received will need to be spent within six months of receiving the go ahead, so businesses that apply must have a clear growth strategy in mind.
EU Project Manager Wendy Garrad said: "This is a fantastic opportunity for businesses in the region who are ready to expand to achieve their growth goals. As funding is only available for a limited period of time, we are keen to stress to businesses that they need to get their applications in now and be ready to start moving on their projects quickly. To help applicants, we are hoping to have decisions on funding ready by the end of November."
All applications will need to be supported with quotes and conform to ERDF procurement rules. Up to 45% of the funds required to deliver the growth project can be provided through the Investing in Growth grant up to a value of £35,000.
Eligible businesses can find further information or submit an application via the Worcestershire Business Central website www.business-central.co.uk/iig-grant-call.
For enquiries, please contact Wendy Garrad on 01905 844595 or email wgarrad@worcestershire.go.uk.