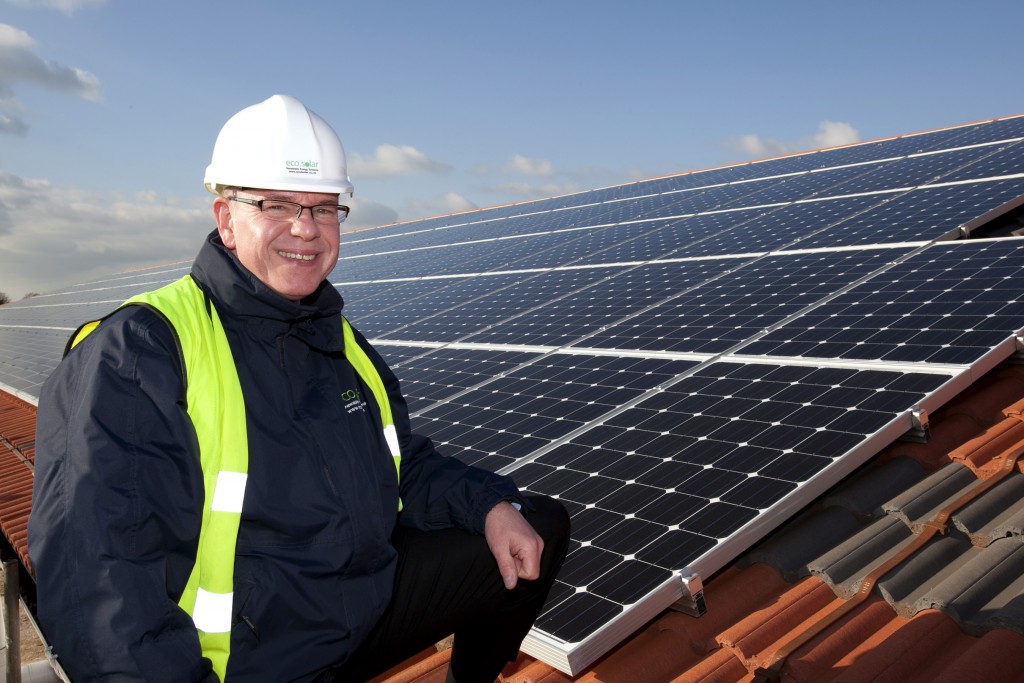 In Summary
General
|
4th December 2017
We are always delighted when we hear about a FinditinWorcestershire member who has won business as a direct result of an opportunity posted on the website or a meeting at one of our popular 'Meet the Buyer' events.
This is a featured news article.
In Detail
Kidderminster-based Eco2Solar Ltd is one example, having grown rapidly to become a significant employer in the area over the last 10 years. The electrical technology specialists supply solar PV panels to the housing market, specifically for new builds and social housing.
Managing director, Paul Hutchens has been a FinditinWorcestershire member since its launch in 2011 and has regularly attended the 'Meet the Buyer' events held throughout the yearly programme. Findit offers the opportunity for local businesses to come and meet principal contractors, developers and other large organisations with local supply chain opportunities.
In the past we have seen countless house builders come to our events to meet local businesses. Following various successful one-to-one meetings at these events, Paul has developed ongoing relationships and some significant long-term clients including Bouygues UK (previously Thomas Vale), Barratt Homes and Worcestershire County Council. Barratt Homes now have Eco2Solar on its nationwide preferred supplier list, making the largest residential property developer its biggest client.
Paul Hutchens commented: "FinditinWorcestershire's breakfast meetings are a great way for local companies to meet major buyers on the day and find out how they can meet more buyers in the future. Findit understands that making these opportunities available for us is a top priority. If we hadn't attended, we wouldn't have had the chance to sit down and talk face-to-face to the procurement teams about what we can offer."
Highlighting Worcestershire businesses is our business!

FinditinWorcestershire continues to develop its help and support to local companies. The redesigned website demonstrates key new features. We have recently launched 'Marketplace' – an area of the site designed for you to promote your special offers and discounts to other members. In addition, a pioneering 'Virtual Meet the Buyer Room' is also on its way for local firms to get in front of purchasing and procurement managers, while improved company profiles will highlight Worcestershire's businesses around the county and beyond.
The well-established business network now has more than 8,000 members and has advertised billions of pounds worth of contracts on its website. Worcestershire County Council's contracts are advertised on FinditinWorcestershire, as well as lucrative opportunities from the private and public sectors.
This story is yet more proof that FinditinWorcestershire works. So whether the website or our events have generated business for you, keep the good news stories coming in but most importantly - keep posting opportunities, and of course applying for them!