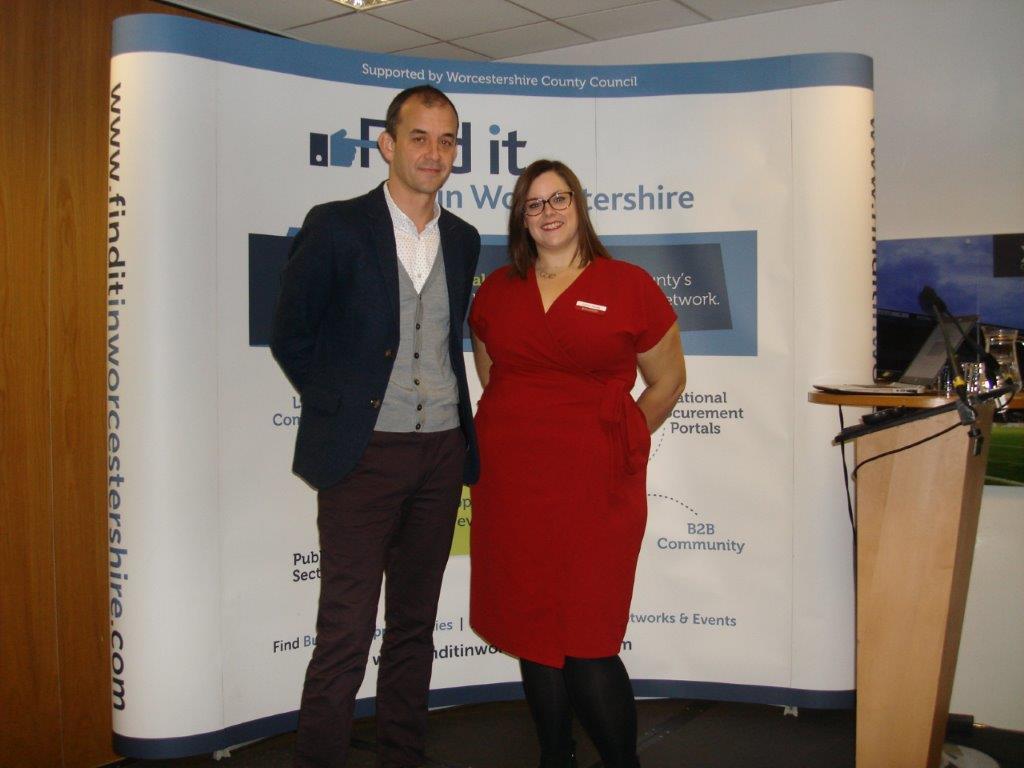 In Summary
General
|
20th November 2018
At FinditinWorcestershire's last breakfast event of 2018 local businesses heard from Stoford Developments and its newly appointed contractor, Benniman Construction
In Detail
At FinditinWorcestershire's last breakfast event of 2018, local businesses heard from Stoford Developments and its newly appointed contractor, Benniman Construction ready to build the fourth unit at the high-profile Worcester Six business park.
Our 'Exclusive Worcester Six Update with Stoford Developments' today (Tuesday 20 November) at Sixways Stadium saw Stoford Developments lead the presentation. Matt Burgin, Joint Managing Director, gave an overview of the leading UK property company and its involvement in the £120m business park development.
Matt announced that Benniman is the contractor selected to build the the new state-of-the-art distribution, training and office unit for latest occupier Kohler Mira, parent company of leading UK shower brand Mira Shower.
The move marks the continued inward investment at Worcester Six by national companies and the high quality development. Construction could start on site before the end of 2018, subject to planning consent and would seek to deliver Phase 1 by April 2019.
Stoford and Benniman were at the event to talk about the available supply chain opportunities before there will be a pause in construction for major archaeological works at the northern part of the site. Stoford will then look at the civil's contract by Autumn 2020 and start the next phase of units six to eight.
Lorna Jeynes, Project Manager for FinditinWorcestershire said: "Worcester Six is fantastic for the county with the development attracting high quality occupiers, who are bringing jobs and investment into the area. Supply chain opportunities are also available for the taking with Stoford already working with local companies like Montel Civil Engineering and Pershore-based businesses for the landscaping and fencing works."
Worcester Six is one of the region's flagship locations. Positioned to the east of the M5 motorway at Junction 6, the £120m development gives access to one of the best road transport networks in the UK, including M5, M6, M42 and M50 traversing the country.
Benniman Construction carries out major construction within a 70m radius of office space, as well as nationally via retail and a fit out division. The company's clients include a number of well-known names such as Stoford Developments, John Lewis, TNT, M&S and IM Properties.
You can keep on eye an the activity at Worcester Six at https://www.worcester6.co.uk/
Photo: Matt Burgin, Stoford and Lorna Jeynes, Worcestershire County Council