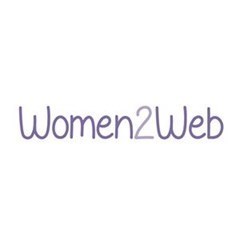 In Summary
General
|
13th March 2017
The owner of a Worcestershire marketing company has been invited to speak at a special conference for women entrepreneurs.
This is a featured news article.
In Detail
The owner of a Worcestershire marketing company has been invited to speak at a special conference for women entrepreneurs.
FinditinWorcestershire member, Esther Partridge-Warner – the owner of Online Media Works, a marketing support and social media agency – will speak at the Women2Web conference on Wednesday 3 May in Bewdley, Worcestershire.
With her first-hand experience of the needs of a small business – Esther previously ran a local training company – Esther's session will include a case study of how the services offered by Women2Web have helped to develop and grow her business.
Women2Web is designed to support female entrepreneurs and budding entrepreneurs in Worcestershire; in June 2014, Worcestershire County Council successfully applied to the Government Equality Office's Superfast Broadband Challenge fund to support the project. The fund was set up on the back of the Women's Business Councils findings on enterprise, they found that:
• There could be an extra one million female entrepreneurs if women started businesses at the same rate as men;
• There are more than 2.4million women who are not working but want to; and more than 1.3million women who want to work more hours.
The programme has supported more than 500 women since it was launched.
The conference – entitled #BrandYou! – will include presentations, workshops and plenty of networking opportunities. Clare Marchant, the Chief Executive of Worcestershire County Council will welcome guests.
Esther said : "I am very much looking forward to presenting at the Women2Web conference in May. Women entrepreneurs are an enormous economic force within the UK; harnessing such potential within Worcestershire offers an excellent opportunity for businesses such as mine and for businesswomen in general."
Online Media Works frees up small business owners from the time consuming process of marketing, allowing them to focus on running their businesses and, crucially, generating revenue; the company offers a bespoke service, marketing support or training or a combination of these.
The company was recently selected as a winner of Enterprise Nation's StartUp 2017 Instagram competition.
Esther has extensive experience in both sales and marketing, spanning a successful 25 year career. She has worked in large multinational corporations as well as micro businesses, across industries including publishing, security, IT, health, recruitment and creative industries.
The event is sponsored by Worcestershire County Council. Tickets cost £10 per delegate; to register please contact Katie Ainsworth on 01905 843 992 or email her at kainsworth@worcestershire.gov.uk.