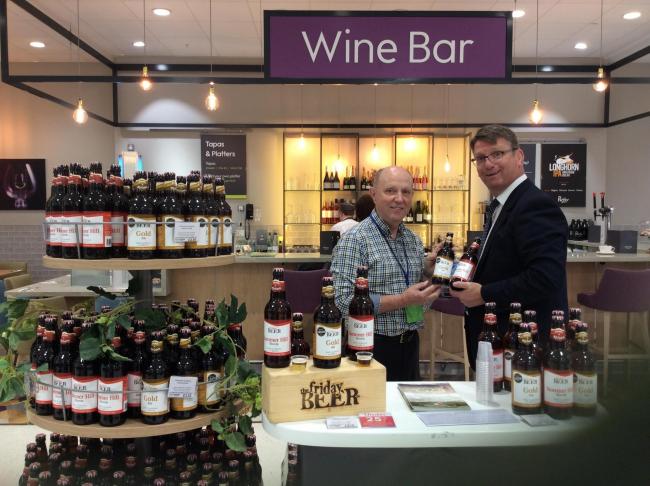 In Summary
The Friday Beer Company will join FinditinWorcestershire's annual food and drink breakfast event to talk about its success in launching its ales in various supermarkets
In Detail
The Malvern craft ale maker will join FinditinWorcestershire's food and drink themed event on Tuesday 17 July to talk about its recent success in stocking its ales in local branches of Waitrose.
The Friday Beer Company, based in Malvern Link, will now see its bottled beers on the shelves in the store's branches at Worcester, Malvern and Hereford.

This year has seen Friday Beer products appear in several local supermarkets including Co-op, Morrisons and now Waitrose, with the company also striking a deal with Cotswold-based The Craft Drink Co which supplies a range of artisan drinks produced in the Cotswolds and surrounding areas.

The Friday Beer Co was established in 2014 after three expert material scientists were made redundant. They came up with the idea of brewing real ale in the heart of the Malvern Hills using local and British ingredients to produce the flavours. The most recent addition to the range is a pilsner-style beer produced using Malvern spring water.
The company's director, Gerald Williams said "The company has seen significant growth in the last six months and the team are working hard to build on this progress. We would like to thank all our local customers for supporting our brand and purchasing our range of products."
Gerald will present alongside Waitrose at our upcoming event on 17 July at Sixways Stadium and give attendees his tips for success.
Please click here for more information and for booking >>