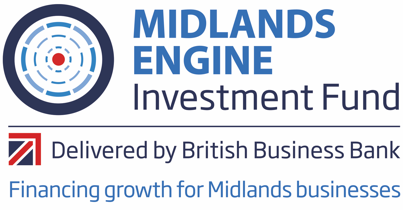 In Summary
General
|
31st August 2017
A new £120 million fund aimed at boosting small businesses in the West Midlands has been launched. The capital is the first wave of funding from the £250 million Midlands Engine Investment Fund operated by the British Business Bank
In Detail
A new £120 million fund aimed at boosting small businesses in the West Midlands has been launched. The capital is the first wave of funding from the £250 million Midlands Engine Investment Fund operated by the British Business Bank which was founded in 2014 and is the UK's national economic development bank.
The Midlands Engine Investment Fund is a collaboration between the bank, the Department for Business, Energy and Industrial Strategy, the Department for Communities and Local Government and ten local enterprise partnerships in the Midlands.
The £120 million fund is composed of two separate lots - £30 million of loans between £25,000 and £150,000 and £90 million of debt finance worth between £100,000 and £1.5 million.
The £120 million fund is part of a wider £250 million commitment, with further funding due to be made available later this Autumn.
For more information on how to access financial support from the fund, visit the Midlands Engine Investment Fund website.