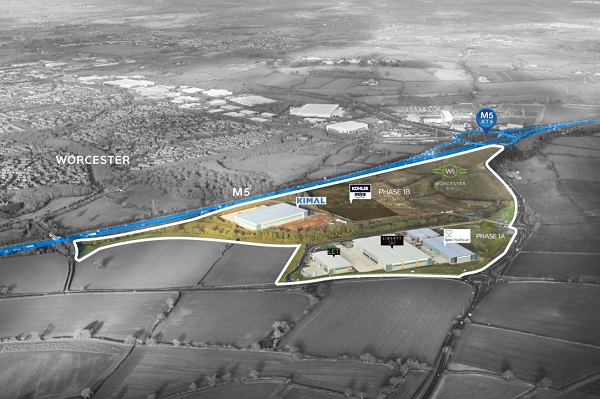 In Summary
General
|
27th March 2019
As Worcestershire Council pledges an additional £4m of funding, the county's successful Game Changer Programme is set to expand over the next two years
In Detail
Worcestershire County Council is on the lookout for new inward investment opportunities to build new sites after it has guaranteed an further injection of funds into its highly successful 'Game Changer Programme'.
The 'Game Changer Programme' is part of the Worcestershire Strategic Economic Plan and the programme has already identified key development opportunities, focusing on the delivery of sites of regional significance.
The sites, including the highly publicised Worcester Six Business Park, occupy strategic locations within their markets and provide major opportunities to lever market-led investment and deliver growth and jobs.
Councillor Ken Pollock, Cabinet Member with Responsibility for Economy and Infrastructure said: "This additional funding provides a fantastic opportunity for us to further expand our Game Changer Programme.
"Being 'open for business' is one of the council's key priorities and the new sites, once identified, will help to support our county to become a brilliant destination for new business.
The county council promotes and supports businesses in the county or those relocating to Worcestershire and strives towards becoming an entrepreneurial county that encourages businesses (both large and small) to innovate, push the boundaries and trial new concepts and ideas.
The Worcestershire "Game Changer Programme" is a flagship initiative that works with key partners and the private sector to develop schemes across the county that will deliver employment sites with a significant economic impact.
Current game changer sites include:
Worcester Growth Corridor
Malvern Hills Science Park South
Kidderminster Enterprise Park
Redditch Eastern Gateway

For more information on the Game Changer Programme, please visit www.worcestershire.gov.uk/gamechangers