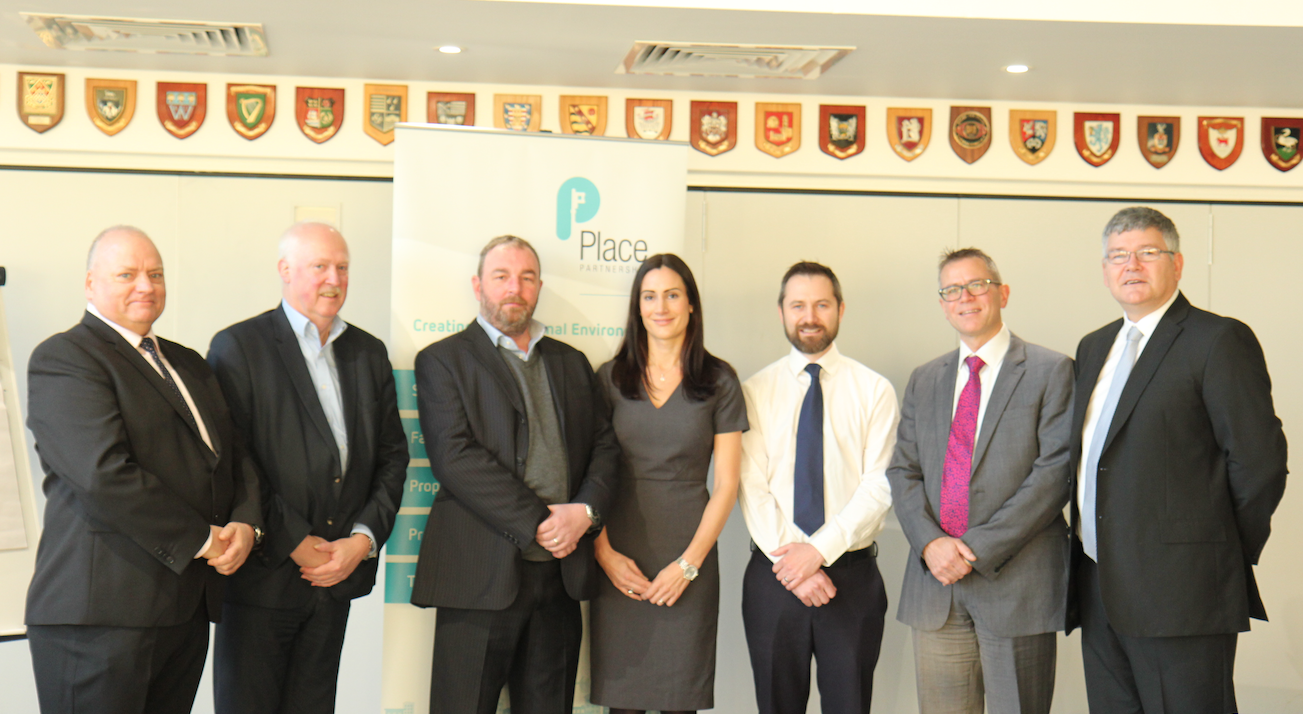 In Summary
General
|
14th December 2017
Award-winning Worcester-based land and property and asset management company, Place Partnership, held their first conference for representatives from schools around the region.
In Detail
Presenters from Place Partnership, Trowers & Hamlins and Turner & Townsend spoke to delegates about key topics around compliance in schools, relating to risk management. They discussed the most effective ways to deliver best practice in schools.
Managing Director at Place Partnership, Andrew Pollard and Senior Business Development Manager, Rachel Gent, delivered the conference and were joined by more than 90 delegates from schools across Worcestershire.
Mark Robinson from law firm - Trowers & Hamlins opened the conference, covering key legislation, shortly followed by Place Partnership's Andre Hedges and Andy Wood who spoke about risk management in schools and how dealing with compliance issues early controls risk and saves money.
Fire Safety was covered by Tim Sims, representing Turner & Townsend – a global construction consultancy. After the interval, John Douglas from Place Partnership wrapped up with the legal responsibilities concerning work and maintenance.
Andrew Pollard, said: "We are committed to delivering innovative services and solutions and I am delighted to be able to support the region's schools.
"We already have some excellent relationships with the many fantastic schools and I look forward to developing more of these relationships and seeing real benefits for our local communities."
The FinditinWorcestershire member, which was named 'Property Newcomer of the Year' at the prestigious national Property Awards 2017, is the first multi-agency joint property vehicle of its kind in the UK and provides a range of support to schools across Worcestershire and beyond.
Rachel Gent, who oversees Business Development for the Education area of the business, said: "It was great to see so many representatives attending our conference. We hope they took what they needed from the morning to help deliver the best practice in schools.
"With Place Partnership supporting so many schools across the region with their maintenance programmes we felt it was a great opportunity to organise a conference which would focus on risk management."
Place Partnership intends to establish more efficient ways of working and enhancing the range of services on offer to the public across the 1,300 land and property assets that Place Partnership will initially be overseeing. These assets include schools, libraries, community centres, commercial buildings, police stations, fire stations, retail and leisure facilities, agricultural land and smallholdings.
Place Partnership - a big supporter of placing local contracts on FinditinWorcestershire, delivers a range of services including strategic asset management, facilities management, property management, energy management, the management of major outsourced services, and the management of design and development work.