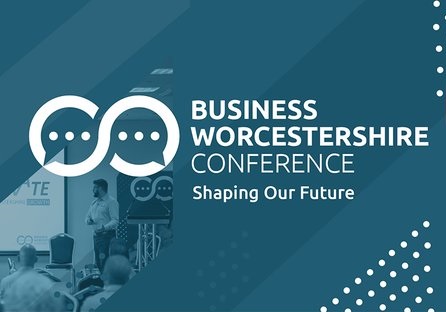 In Summary
General
|
30th January 2023
The next Business Worcestershire Conference, organised by Worcestershire County Council and Worcestershire Growth Hub, will focus on marketing and sales.
In Detail
As the marketing landscape continues to evolve with so many different trends, tactics, and channels, it can be difficult to navigate what is best for your business, so local businesses are invited to attend a conference taking place at Sixways Stadium on Wednesday 15 March 2023.
The conference which is organised by Worcestershire County Council, in partnership with Worcestershire Growth Hub, aims to bring together local businesses and industry experts to present and discuss the current topics and challenges facing businesses.
Set to start at 8am until 1pm, it will feature inspiring discussions and talks from expert speakers on digital marketing, branding, relationship management and data driven decision marketing.
The keynote speaker is award-winning marketing expert, Teresa Heath-Wareing (pictured right), who is also an international best-selling author, award-winning speaker, TEDx speaker, trainer, podcaster and business owner.
Other confirmed industry experts include, Stuart Allen, Managing Director at The Sales Performance Company and Tim Worsley, Owner and Creative Director at Big Helping, Heather Horton, Founder of Ecrubox Digital and Sam Britton, Client Services Director at Citizen Communications Ltd.
Teresa Heath-Wareing said: "The digital marketing space is an exciting opportunity for businesses, but due to its vast and fast-moving nature, it can feel overwhelming. That's why I am so excited to be speaking at this event, which is bringing together experts to share how businesses can get the most out of these marketing opportunities to help grow their businesses."

Open to any business business located in Worcestershire, the event will also offer networking opportunities for attendees and will advise on the local support available.
Spaces are limited and interested businesses can book a free place here >