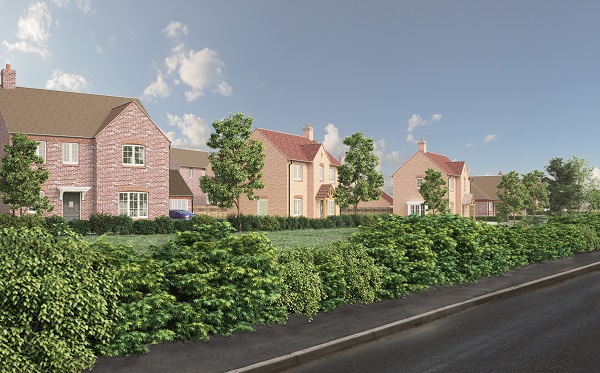 In Summary
General
|
27th February 2017
Kier Living will build affordable housing in Worcester that'll be managed by the Community Housing Group, starting this year. Meet key buyers at our event on 21 March
This is a featured news article.
In Detail
Housebuilder, Kier Living, has secured £41.9 million from the Homes and Communities Agency to build just over 1,700 new shared ownership homes in England over the next four years.
The contract is part of a £1.28 billion first-round allocation from the Shared Ownership and Affordable Homes Programme 2016 to 2021, designed to spearhead the building of more 'shared ownership' and 'rent to buy' homes.
Land off Bransford Road, Rushwick
Kier Living have acquired a development site in Rushwick, Worcester that they're looking to develop into a mixture of two, three, four and five-bedroom homes. Work is anticipated to start this year once the S106 agreement has been finalised.
In partnership with Greenlight Developments, Kier Living have recently secured detailed planning approval for the development of 55 homes on the land.
A total of 22 of the homes will be affordable, made up of six fixed equity properties and 16 affordable rented homes, that will be managed by the Community Housing Group.
Discuss the contract opportunities with Kier and the Community Housing Group at our next event
Both Kier and the Community Housing Group will be at our forthcoming FinditinWorcestershire Breakfast Meeting: Get your foot on the local housing supply chain ladder, on Tuesday 21 March.
Come along to the event and speak to the buyers from Redditch Borough Council, Place Partnership, Kier and Oakleaf Commercial Services (part of the Community Housing Group) about the up-and-coming supply chain opportunities that will be generated by this development and other projects.
You'll also hear presentations from the Homes and Communities Agency about the Government's new plans to fix the broken housing market by building more houses and its impact on the local housebuilding arena. You'll also be able to get answers to key questions, including:
• Where will the local contract opportunities be created and how can I access them?
• Will funding be available and where from?
• What have local associations and builders got coming up?
• Where does social housing fit into the equation?
Don't miss this fantastic opportunity to meet key buyers within housing. If you are a housing association or house builder and would like to get involved in this event, please contact claire@finditin.co.uk.