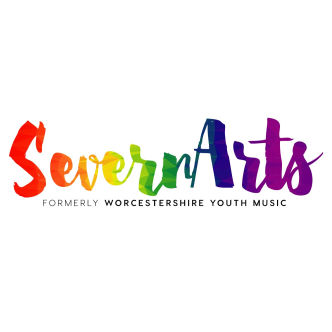 In Summary
General
|
3rd October 2017
Currently part of Worcestershire County Council. Severn Arts provides music to over 18,000 young people annually, and now needs to recruit a Board of Trustees with a mix of skills and backgrounds – including business
In Detail
From early 2018, Severn Arts will be become a separate charitable company and as part of the move. is now looking to establish a board of trustees. The closing date for applications is Friday 17th November 2017, with interviews starting week commencing 4th December 2017.
Currently part of Worcestershire County Council, Severn Arts provides music education to over 18,000 young people annually, and leads Worcestershire's Music Education Hub. As a charitable company, Severn Arts intends to develop its remit to encompass a broader spectrum of arts activity for people young and old, across Worcestershire and beyond.
Over recent years the service has grown many partnerships within the wider arts community, and the new charitable company will play a more strategic role in arts development and brokering arts activity.
This is an exciting time to be joining the Board of Severn Arts, as it embarks on its new journey from a very strong starting position.
As a trustee, you would have the opportunity to influence the development of Severn Arts' business plan and strategic objectives. The aim is to have eight trustees on its board representing a mix of skills, expertise and backgrounds. Three places will be offered to an individual from Worcestershire County Council, Worcestershire Arts Partnership and Worcestershire's Music Education Hub, whilst the remaining positions will require a mix of different skills and backgrounds – including business, education, arts, fundraising, inclusion, marketing, legal expertise and more.
If you have the relevant skills and experience and want to make a difference, please take a look at this Recruitment Pack >>
Applications should be submitted to Trevor Jones by email: TJones@worcestershire.gov.uk by 5pm on Friday 17th November 2017. Interviews will be held during the week commencing 4th December 2017.
If you would like an informal discussion, or to learn more about or visit Severn Arts, please also contact Trevor Jones.