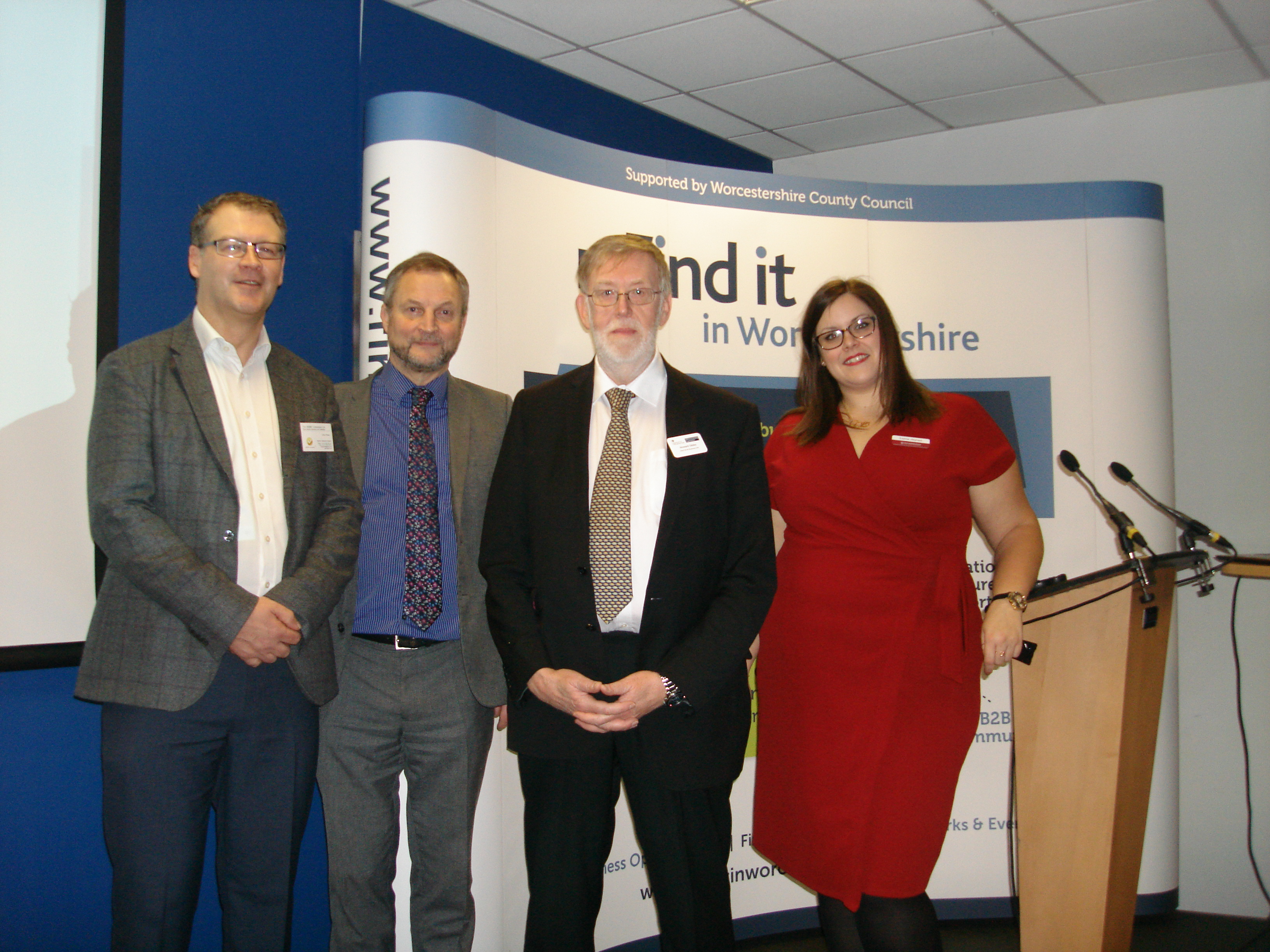 In Summary
General
|
16th January 2018
The Ministry of Defence' 'Doing Business with Defence' Outreach team joined FinditinWorcestershire's breakfast event this month to provide advice and guidance to over 100 local companies interested in becoming suppliers to defence both at home and overseas.
In Detail
The breakfast meeting at Sixways this morning (Tuesday 16 January) included an information-packed presentation from the MoD and Department of International Trade in London about bidding for defence contracts including export – a step that can take many Worcestershire SMEs to a whole new level of success.
Philip Margerison, Supply Chain Development Manager explained what the Ministry of Defence spends across sectors including technology, equipment, infrastructure and common goods and services, and illustrated how the MoD spends approximately £20bn a year with UK industry.
He stressed that the organisation is looking for ways to make it easier for small businesses to win defence contracts and gave a brief guide to contract notices and where to access online tenders and contract opportunities.
"We want to make public sector procurement simpler for SMEs and the Doing Business with Defence Outreach Team is the MoD focal point for the provision of advice and guidance to companies that are interested in engaging with us." said Philip Magerison, Supply Chain Development Manager at the MoD.
"We are putting measures in place to increase opportunities for SMEs with abolition of PQQs for requirements below £100k and have adopted a new common core PQQ across Government to keep it consistent. As well as providing a help desk facility, as part of its 'outreach' service, we provide an information pack that local businesses should find useful."
Delegates had the chance to talk one-to-one with our speakers, including Howard Gibbs, Head of Small Business Unit at DIT SCO (Department for International Trade Defence & Security Organisation) and Chris Pinder, Business Development Manager at IASME, the accreditation body for Cyber Essentials.
Chris detailed how the Government's Cyber Essentials Scheme is now a mandatory requirement for organisations wishing to win business with the MoD, and all suppliers who bid for new contracts need to show that they meet these cyber security standards.
Ministry of Defence
The MoD is the biggest public procurement organisation in Europe, and the UK's largest customer spending approx. £20bn a year, buying a wide range of products and services to support the Armed Forces.
In 2015/2016 the Ministry of Defence invested over £1.5bn in the Midlands, supporting over 10,000 full-time jobs, and benefiting local economies.
Last year saw the MoD's direct spend with SME's increase by over 10% across the country as it continues to make it easier for them to win defence business.
For more information please feel free to access today's presentation >>
Alternatively you can contact the Outreach Team directly:
T: 0151 242 2000