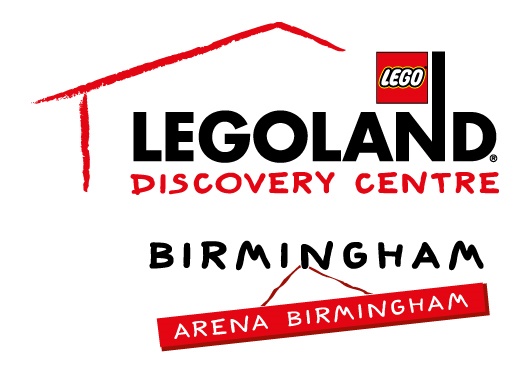 In Summary
General
|
5th October 2017
After the success of a ground breaking ceremony in September, LEGOLAND® Discovery Centre Birmingham can now give families a sneak peek of what to expect from the new ultimate indoor LEGO® playground with a series of artist illustrations.
This is a featured news article.
In Detail
Opening next summer at Arena Birmingham, formerly the Barclaycard Arena, the new LEGOLAND® Discovery Centre Birmingham will be the ultimate LEGO playground and is already causing excitement amongst child LEGO enthusiasts.
The 58,000 square-foot LEGOLAND Discovery Centre is a family attraction costing £7 million, and will be built over two floors, enabling visitors to jump inside the world's biggest box of LEGO bricks. Specially created and designed from a child's perspective, it will provide interactive and educational fun for children aged three to 10 years old.
With ten themed LEGO play zones, two themed rides, a Build and Test area and a 4D cinema with capacity for 100 people, children will be able to enjoy hours of playful learning with their family and friends. The colourful décor will continue throughout the ultimate indoor LEGO playground, including the coffee shop and party rooms. There will also be a dedicated LEGO shop full of treasures to purchase to continue the building fun at home.
Once the attraction opens, there will also be a MINILAND dedicated to iconic landmarks and well-known buildings from Birmingham and the surrounding area.
Birmingham is the second city in the UK and its regeneration is demonstrating its commitment to bringing visitors to the city, whilst investing to bringing the best attraction for the local community to experience in a safe and fun environment. The attraction will be a huge addition to the city's leisure industry and will draw in visitors within a one to two hour drivetime of its location.
Amy Langham, General Manager from LEGOLAND Discovery Centre Birmingham, said:
"We love the artist illustrations for the LEGOLAND Discovery Centre Birmingham as they really bring to life the vibrant design of the attraction and give families a glimpse behind the scenes during the construction stages.
"It was amazing seeing how excited the children were at our ground breaking ceremony with just 90,000 LEGO bricks – imagine how they will be once our attraction opens next summer!"