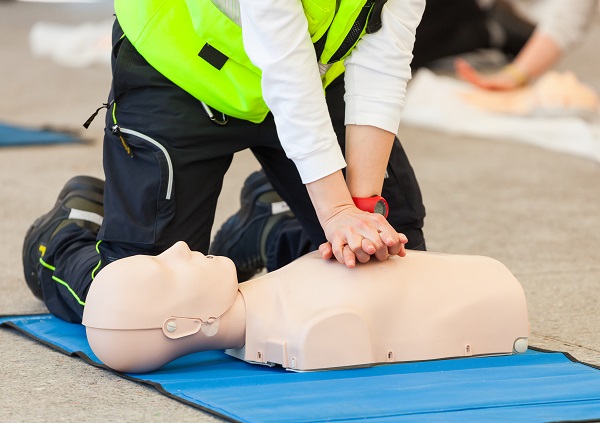 In Summary
FinditinWorcestershire member, Titania, will be hosting free cardiac arrest training sessions at its offices in Worcester on Tuesday 25 April.
This is a featured news article.
In Detail
Worcestershire businesses are being invited to take advantage of free Heart Safe training, with Worcester-based FinditinWorcestershire member, Titania, on 25 April.
Heart Safe trainer, US police officer, Bryan Platz, and Heart Safe employer, Titania will be hosting the free training sessions to help the county's businesses learn valuable lifesaving CPR and AED (Automated External Defibrillator) skills.
There are reportedly 60,000 out-of-hospital cardiac arrests every year in the UK and only 10% survive. With immediate action from a bystander and access to an AED, this can be dramatically increased to 50%.
The Heart Safe programme focuses on providing practical CPR and AED training for bystanders, empowering them to recognise and respond immediately to a cardiac arrest and greatly increase the chances of saving a life.
A nine-year veteran of the United States Air Force and with 15 years' experience in the police, Officer Platz launched a grassroots campaign after an episode where a man suffered a cardiac arrest in a retail store and no one was able to help. With the help of Titania, he was able to bring his training across the Atlantic to Worcestershire, where he trained 100 people across two days earlier this year.
Training sessions last for two hours at Titania's offices on Barbourne Road and will run throughout the day and early evening on Tuesday 25 April.
To register for the training, visit Titania's Eventbrite page.
For more information, email Titania's Marketing Assistant, Xena Graham, on xena.graham@titania.com.