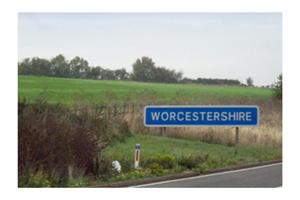 In Summary
General
|
26th March 2012
Worcestershire County Council has revealed its plans to encourage local businesses, organisations and residents to play a greater role in delivering local services
In Detail

Worcestershire County Council has revealed its plans to encourage local businesses, organisations and residents to play a greater role in delivering local services.

Called 'Think Local', the three month consultation was launched on Monday 19 March and outlines the council's vision for how 'localism' could work here in Worcestershire.

Part of the consultation is about asking local businesses what they can do to support 'Think Local' in Worcestershire and why they should get involved.

What can business do to support 'Think Local'?

Business can choose to help by:

• Getting involved with, funding or supporting local groups and organisations or particular local projects that are relevant to your business
• Offering to exchange / transfer skills from your business with local community groups, the voluntary and community sector or with social enterprise
• Through philanthropy and local charitable giving
• Through a staff volunteering programme, where your staff are given specified time off or are encouraged to use their time to volunteer with local groups and organisations
• Through involvement in relevant local partnerships and forums to help make things happen in your local area.

Why should business support 'Think Local'?

Businesses should help to support 'Think Local' because:

• It benefits your business' reputation locally
• It provides you with a stronger corporate image, suggesting reliability and responsible behaviour
• It Increases consumer trust in your business or brand
• It increases employee loyalty and engagement
• It increases your ability to attract and enthuse younger employees.

What are businesses already doing to support 'Think Local' in Worcestershire?

We know that a lot of businesses are already actively involved with local communities and are supporting organisations across the county. Please email answers to the questions below by Friday 8 June 2012 to:

thinklocal@worcestershire.gov.uk

You can also complete this survey online at www.worcestershire.gov.uk/thinklocal

1. What is your business doing now to support 'Think Local' in Worcestershire?
2. What could your business do in the future to support 'Think Local' in Worcestershire?
3. What would encourage you to do more to support 'Think Local' in Worcestershire?

'Think Local' means people coming together to do things for themselves. To work it needs local people, businesses and communities to use their time and skills to make things better for the benefit of themselves and their local community.

'Think Local' (or 'localism' as it is sometimes referred to) is not new. There are fantastic examples all over Worcestershire of people and businesses in communities doing things that matter to them. For many of us 'Think Local' is something that we are already doing – even if we didn't know it!

Why are we talking about 'Think Local' now?

We are all aware that the need to reduce the national deficit is having a knock-on effect on the amount local councils can spend on delivering services.

Increasingly Worcestershire County Council will focus on delivering services to people and communities who cannot provide for themselves, whilst helping others to help themselves by removing the barriers which get in their way.

Although we are committed to providing the services which people tell us are most important to them, such as caring for vulnerable people and helping them live independently as long as they can, we are also clear that there will be some things the council will no longer be able to do on its own. This will mean that some services could stop unless local people, businesses and communities choose to use their time, creativity and skills to continue to deliver them themselves.

How can I find out more about 'Think Local' in Worcestershire?

Website – www.worcestershire.gov.uk/thinklocal

Twitter – http://twitter.com/worcscc

Facebook – www.facebook.com/worcscc

Please reply by Friday 8 June 2012.