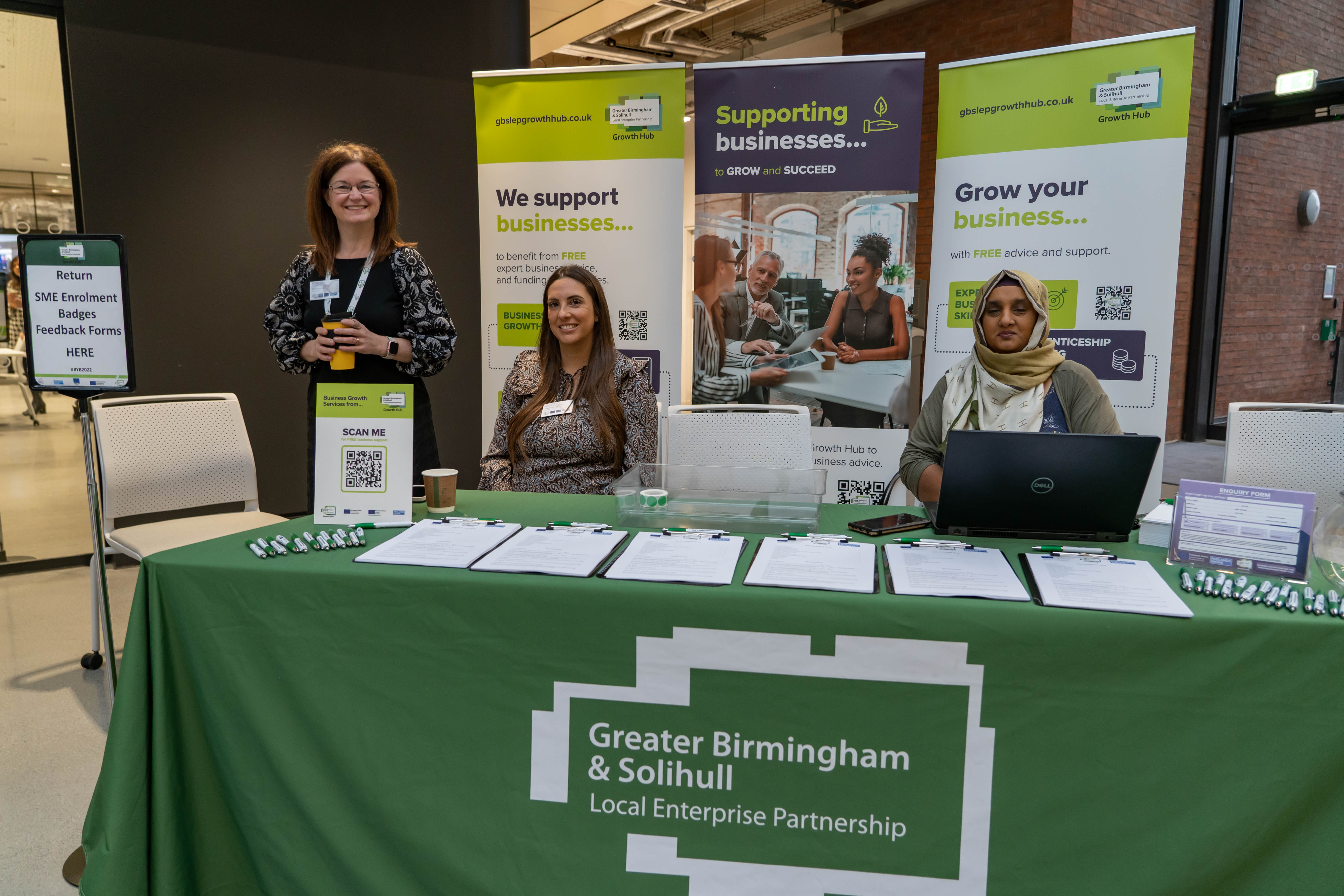 In Summary
General
|
21st November 2022
Greater Birmingham and Solihull Local Enterprise Partnership (GBSLEP) has announced it will continue to support businesses through its GBSLEP Growth Hub until December 2023.
In Detail
At its AGM and Better Your Business event last week, where over 250 businesses and partners attended, GBSLEP confirmed it will remain running these essential services whilst the integration of wider LEP functions is considered as part of ongoing engagement with the West Midlands Combined Authority (WMCA) and local councils.
Anita Bhalla, GBSLEP Interim Chair said: "It has never been more important to ensure our businesses are supported with the rising cost of living, soaring energy prices and the effects of the EU exit and the ongoing Ukraine war.
"In this transition year as the LEP is integrated with other bodies, it's important that businesses do not feel there is any disruption to the help and support they receive from the Growth Hub. We are continuing to work with the WMCA and Solihull and Birmingham local authorities to work out how future services will be delivered."
To date, 5,000 businesses have contacted GBSLEP Growth Hub since its formation. GBSLEP Growth Hub's business growth specialists will continue serving the needs of local businesses through providing a wide range of support, from sector support to access to finance and measures to decarbonise. The Skills Service – funded through the European Social Fund – will continue to act as the 'one-stop' service for employers to access help and incentives to support job creation, upskilling, and training and recruitment.
Geeta Salhan, Green Sisters Co-Founder who presented to the Better Your Business delegates at Birmingham City University's STEAMHouse building added: "I can't stress enough how valuable the GBSLEP Growth Hub has been to growing Green Sisters over the last five years.
"From my initial conversation, I received really important advice on how I could access finance and support packages which I didn't even know existed. It was really good to find out at GBSLEP's Better Your Business event that this important service will be available in the coming months as business owners like me have to respond to rising energy costs, inflation and recruitment challenges."
Earlier this month, WMCA Board approved its UK Shared Prosperity Fund (UKSPF) investment plan will see £88 million of funding flow into the region to help drive economic growth. £42 million will be set aside for business support which will be deployed at a local level across the region but details of what this will look like are still being worked out.
In February 2022, the Government announced in its Levelling Up White Paper that LEPs in England are to integrate into local democratic institutions.
To contact the Growth Hub, please visit the website https://www.gbslepgrowthhub.co.uk/ or ring 0800 032 3488.