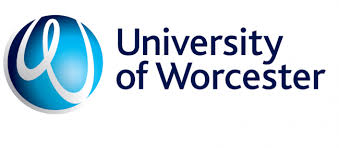 In Summary
General
|
19th December 2016
If one of your New Year's resolutions is to become part of the University of Worcester's construction and refurbishment supply chain, then make sure you come along to our first breakfast meeting of 2017.
This is a featured news article.
In Detail
We're gearing up for our first breakfast meeting of 2017, which will be an opportunity-packed University of Worcester Regeneration Special.
Join us at the free event on Tuesday, January 17 to hear about the supply chain opportunities that are linked to the framework delivering the university's Summer Works 2017 Programme in Worcester.
Taking place from 6.45am to 9.30am, the session will see the university highlight the exciting plans for its Medium Works Construction Framework, which has been developed to carry out routine construction and refurbishment projects around the campus.
Meet the framework contractors
FinditinWorcestershire and the university will introduce the six contractors, who have been appointed to form the framework and explain how the programme will cover works valued between £300,000 and £5 million.
The event will be your opportunity to meet with buyers from:
Speller Metcalfe, Malvern
Stepnell Ltd, Kidderminster
Barnwood Construction Ltd, Gloucester
Shaylor Group, Birmingham
Novus Solutions, Birmingham
E Manton Ltd, Birmingham


Local opportunities
Investment in new facilities has seen the university open two new campuses and 11 new buildings since 2009 and this framework will kick start a whole range of supply opportunities for local sub-contractors and suppliers in 2017.
This promises to be an opportunity-packed event, with places expected to fill up fast, so register now to avoid disappointment.