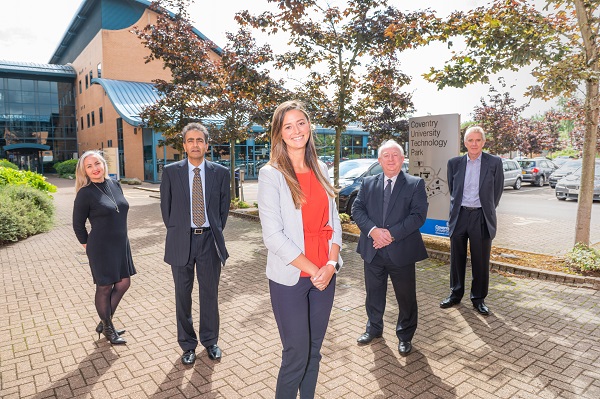 In Summary
General
|
16th December 2022
West Midlands manufacturers and engineers are being encouraged to see how adopting the latest technology can help them thrive during Christmas with a free guide.
In Detail
Made Smarter, a three-year scheme helping manufacturing and engineering SMEs in the West Midlands utilise new digital technologies, is looking to help businesses in the region combat the challenges of increasing energy prices and recruitment problems.
It has produced a free downloadable guide which gives advice on how SMEs can adopt cutting-edge digital technology to help them boost productivity and save money in particularly busy periods such as Christmas.
The guide explains how new technology can help firms better plan production and capacity, manage their workforce, forecast demand, automate processes, and much more.
Made Smarter has already helped dozens of businesses in the West Midlands access grant funding and digitalise their businesses to help them get ahead of the curve.
Paul Sullivan, Made Smarter's Digital Transformation Specialist for Greater Birmingham and Solihull, as well as Coventry and Warwickshire, said: "We've already helped lots of businesses embed new technology into their processes, which has had a dramatic effect on their productivity.
"But many businesses can be overwhelmed by terms like 'digitalisation' and 'automation' and do not know where to begin when it comes to modernising their business.
"This guide breaks down some of these terms, how they can help SMEs, and the steps needed to adopt them. It also highlights businesses that Made Smarter has already helped by recommending some of these solutions.
"With more and more consumers looking to support local suppliers and turning away from larger corporations, it is vital SMEs are equipped to cope with the high demands of modern customers.
"And with the costs of doing business increasing dramatically over the last few months, it's more important than ever that our firms have the tools they need to not only survive, but thrive.
"We would encourage any business unsure of how to move forward to download the guide, take a look and get in touch with the Made Smarter team."
Craig Humphrey, managing director of the CWLEP Growth Hub, added: "Busy periods like Christmas can make it clear when a business is not as productive as it could be.
"The Made Smarter guide gives businesses at-a-glance advice on how they can move forward, and our team can provide tailored support on the right solution.
"The guide is free, so any SME looking to improve productivity should give it a read."
The Coventry and Warwickshire Local Enterprise Partnership (CWLEP) Growth Hub is leading the Made Smarter scheme with the region's other Growth Hubs in Greater Birmingham and Solihull, the Black Country, Worcestershire, The Marches, and Stoke-on-Trent and Staffordshire on behalf of the West Midlands Combined Authority and the Department for Business, Energy and Industrial Strategy.
The West Midlands Growth Hubs are working closely with the West Midlands Combined Authority (WMCA) and their strategic partners Manufacturing Technology Centre (MTC) in Coventry and WMG, at the University of Warwick.