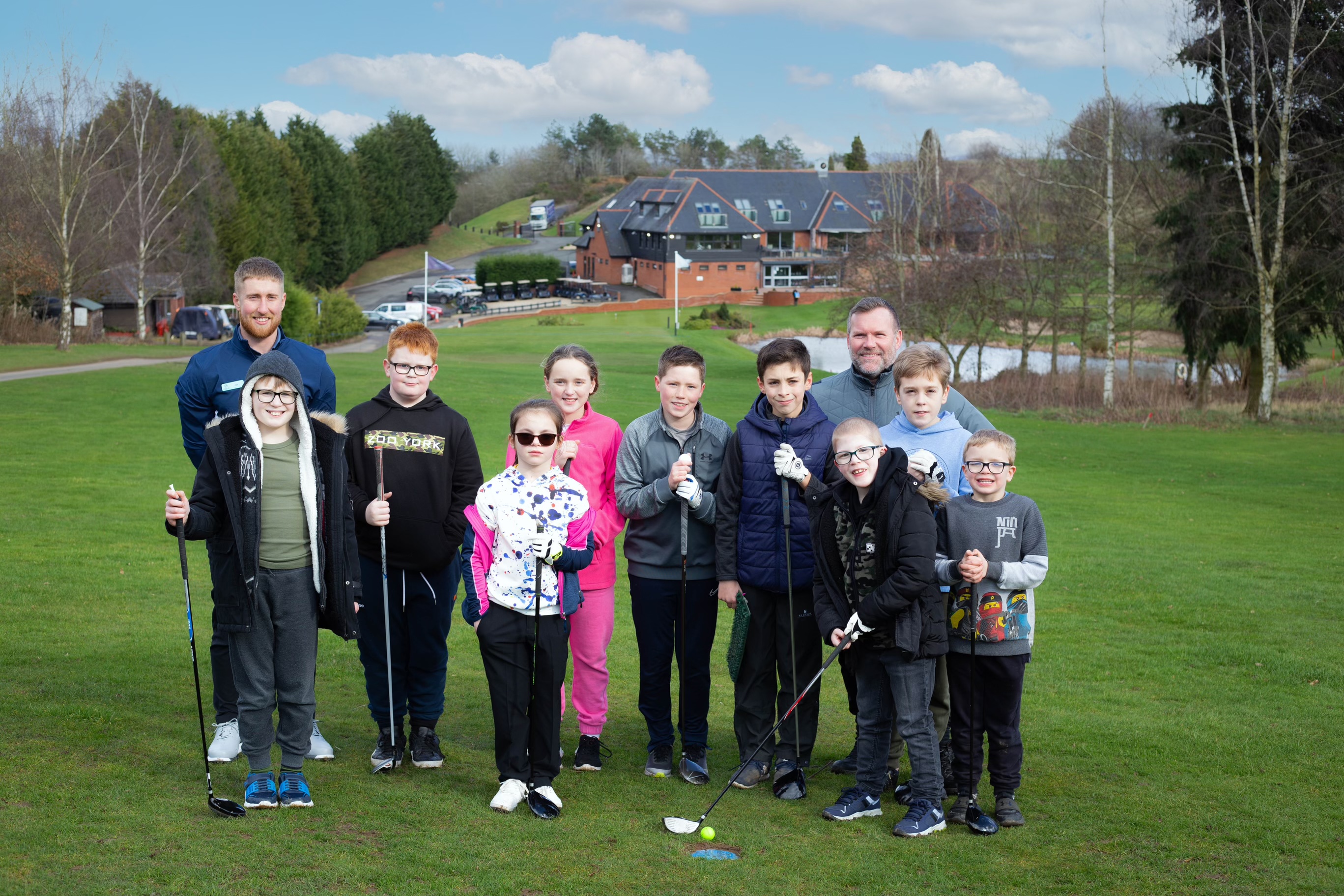 In Summary
General
|
28th February 2022
A Wyre Forest golf and country club has installed new blue tees as part of a wider drive to encourage young people and the next generation of golfers.
In Detail
A Wyre Forest golf and country club has installed new blue tees as part of a wider drive to encourage young people and the next generation of golfers.
Bewdley's Wharton Park Golf & Country Club has launched the new tee option which sees juniors and beginners being able to play a shortened version of the course to help them develop their game and confidence.
The move sees the new tees appearing alongside the traditional white, yellow and red tees and shortens the club's 6,455-yard course to 3,337 yards for children and those starting out.
The introduction of the new tees at the Longbank club also comes as it has invested in new 'Top Tracer' technology for its driving range – a feature which allows players to track and monitor their shots and virtually play golf courses from across the world.
Carlie Hill, general manager at Wharton Park Golf & Country Club said: "The popularity of golf has soared over the past few years and since the end of the Covid lockdowns we have seen a large spike in new members.
"However, a big part of our work here at the club is to encourage the golfers of tomorrow and installing the blue tees will help that as it gives children and any beginners the chance to play an easier version of the course. The tees have already been a hugely popular addition and the feedback has been superb.
"Our new Top Tracer technology on our driving range will also be a great addition and it's almost like a day out at ten-pin bowling where adults and children can have fun and compete against each other.
"Overall, we're approaching the new golf season in a brilliant place and will hopefully attract more people to take up the game."
Dean Kane, Wharton Park's PGA club professional added: "Introducing more people to golf, especially children, has been a vital part of my role since I joined as the club professional in 2020.
"Installing the blue tees is all about giving extra confidence and encouraging young people and beginners to get out, enjoy playing and learn about the game. Golf always needs that next generation coming through.
"The tees have been specially placed to make all 18 holes much shorter. I am certain it will be a big hit and it has been brilliant to see lots of interest from young people and those who are new to the game."
Mr Kane also offers a range of lessons for adults, juniors and beginners which take place on the course or within his Golf School which includes an indoor studio complete with video analysis. For the full range of services Dean offers, readers can visit www.kanegolf1.com.
Wharton Park's widely-respected course is built around a 43-acre Royal Forest by course architect Howard Swan and has over four miles of buggy tracks. It hosts regular tournaments as well as society days, competitions for members and junior championships.
Readers can visit the club's official website through www.whartonpark.co.uk or telephone 01299 405222.