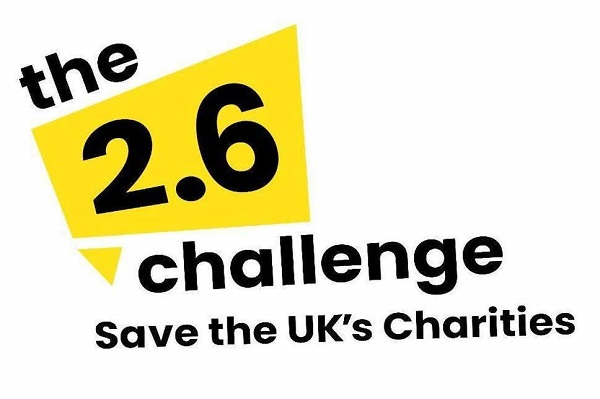 In Summary
General
|
22nd April 2020
Worcester Community Trust, the Worcester-based charity, is taking part in the 2.6 Challenge.
In Detail
The nationwide challenge has been organised in lieu of this year's 40th London Marathon, which would usually see approximately £66.4m raised annually, and aims to bolster funds for charities across the United Kingdom with a goal of £67.7m.
Due to the postponement of this year's London Marathon because of COVID-19, it means that charities in the UK, who would normally depend on funding raised from the event will miss out and, as a result, be forced to close their doors.
This would be a tragedy for people across the country who rely on support from these charities throughout the year, so it's more important than ever that the country comes together to help.
The initiative is simple; to get creative and take part in any challenge that includes the numbers 2.6 or 26, make a donation to your chosen charity, and nominate friend to take part; all whilst continuing to follow government guidelines for social distancing.
To fundraise you can either set up a fundraising page on Virgin Money Giving or Just Giving and get your friends and family to sponsor you.
Alternatively, you can visit either of these sites, select Worcester Community Trust as the charity you would like to support and make a donation.
CEO of Worcester Community Trust, Ruth Heywood, had this to say about the new challenge: "This is a fantastic opportunity for the people of Worcester and across the county to (figuratively!) come together and support not only our Trust, but charities across the entire country. We encourage as many people as possible to take part in this real demonstration of solidarity, in what is an extremely unprecedented time. We can't wait to see what our community comes up with."
In order to help inspire the Worcester community, the Trust has pulled together a few ideas to get locals started, including hoola-hooping with 26 hoops for 2.6 minutes, limbo under a pole 26cm high, cartwheel 26 times in a row in your back garden, run 2.6 miles in your funniest costume; just be as wild and wacky as possible.
Make sure it's added to your social media profiles with the hashtags #twopointsixchallenge and #WCT26
All they ask in return is that you make a donation to the Trust and help them continue the valuable work they do for the residents of Worcester City.
To find out more about the initiative, please head to the website www.twopointsixchallenge.co.uk and keep up to date by following Worcester Community Trust on Twitter @WCTrust, Instagram @worcestercommunitytrust, Facebook @WorcsCommTrust and LinkedIn @Worcester Community Trust.
You can also take a look at just some of the fantastic charities in our area that need your support on our Social Value page >