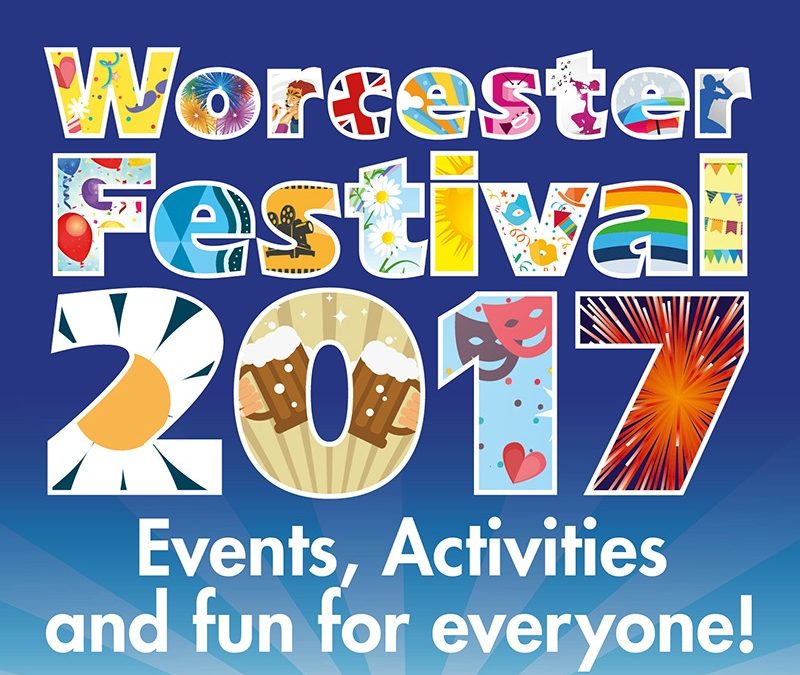 In Summary
Be part of Worcester's biggest event of the summer! Events, activities and fun for everyone from 12 - 18 August.
In Detail
FinditinWorcestershire is already looking forward to this year's Worcester Festival, which will run from Saturday 12th August through to the August Bank Holiday on Monday 28th August – a total of 17 days of events, activities and fun for everyone across the city and beyond.
Businesses and the community alike, can get involved, whether as a volunteer helping to hand out brochures and balloons, taking photos or collecting for charity.
What is Worcester Festival 2017?
The Worcester Festival is a people's festival. It offers a wide range of eclectic events for all the family, and many of the events are free. What could be better at holiday time? There are over 30 different venues where events will be taking place, so why not be adventurous? Maybe try an event at a venue you've never been to, or maybe try something you've never done before.
The 2017 Event Guide is now available to download here. So get planning your summer now.