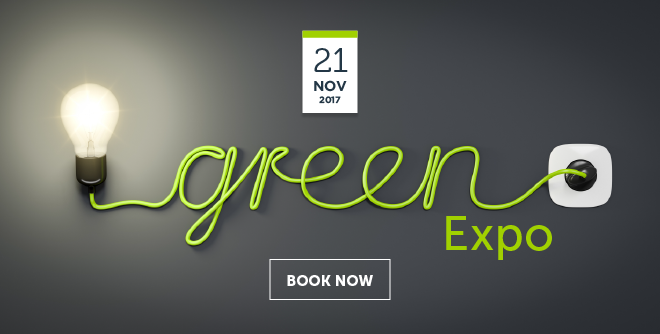 In Summary
General
|
6th November 2017
Worcestershire companies can find why carbon reduction makes good business sense at the latest Finditinworcestershire breakfast and networking meeting this month.
This is a featured news article.
In Detail
'Low Carbon Opportunities' at FinditinWorcestershire's 'Green Expo' on Tuesday 21 November will feature a special presentation from the Low Carbon Opportunities Programme, and showcase the supplier opportunities available to local businesses. We will also be joined by Greengineering part of the Worcestershire Clean Tech Innovator Network.
Attendees at the 7am meeting at Worcester Warriors' Sixways Stadium will hear the latest advice about carbon reduction, which can save local businesses money while also boosting their reputation. It will highlight future casting in low carbon technologies, what is coming to help your business and information about renewable energy support and grants.
Low Carbon Green Expo
Businesses that have developed new, innovative products and services in the low carbon sector are also invited to feature in the 'Green Expo', an ideal opportunity to showcase to key buyers and local procurement officers.
If you are interested in exhibiting, email info@finditin.co.uk now as space is limited.
Lorna Jeynes, Project Manager of FinditinWorcestershire, said: "We're encouraging our members to book a free place, and businesses that have new and innovative, low carbon products to come along and showcase them as part of our green expo. The Low Carbon Opportunities Programme is the leading authority on carbon reduction and our event is specifically designed for local businesses to benefit from our advice. With energy prices going up, are we really doing everything we can to help our bottom line?"
The Low Carbon Opportunities Programme offers FREE low carbon innovation and renewable energy generation support and grants for Worcestershire businesses. It also supports businesses in the clean tech innovation sector or those who want to diversify into this sector through the development of new low carbon technologies, which will help others to save energy or reduce their waste.
For more information about eligibility visit: http://www.business-central.co.uk/locop/

The www.finditinworcestershire.com business portal and programme of networking meetings has been developed by Worcestershire County Council. The project, which was launched in February 2011, aims to boost the county's economy by giving local businesses the support and contacts they need to pitch for and win more and bigger contracts – and to 'match-make' local businesses that can trade with each other.
FinditinWorcestershire can also be found on Twitter as @finditinworcs
If you would like to register to attend the FinditinWorcestershire event on 21 November, please visit click here >>