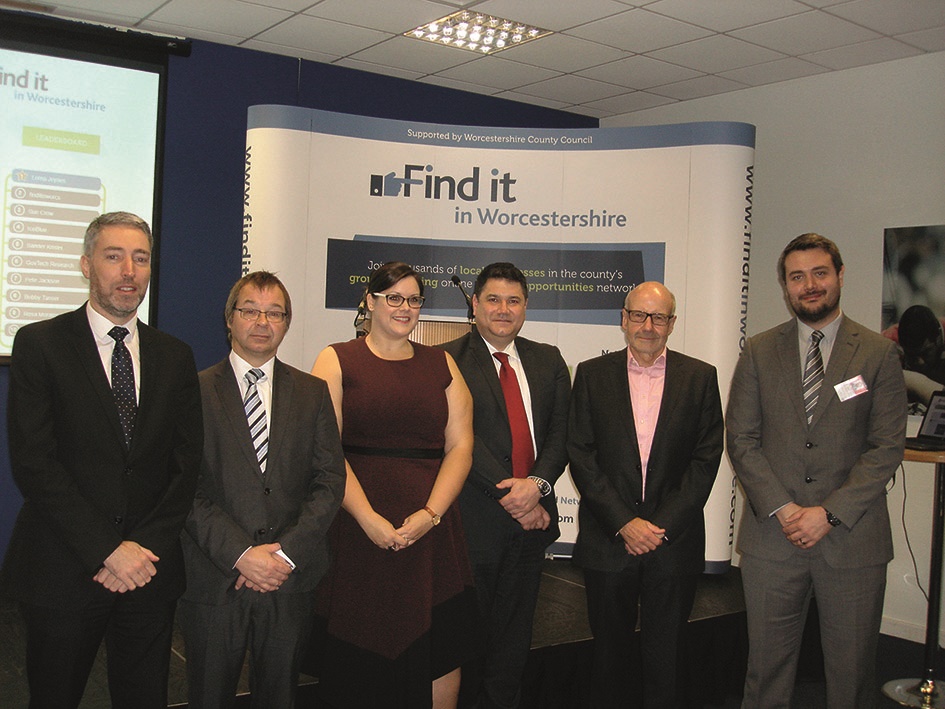 In Summary
General
|
19th September 2017
At FinditinWorcestershire's breakfast meeting this morning, local businesses took the opportunity to meet the commissioners from Worcestershire County Council, and some of its partners.
This is a featured news article.
In Detail
Attendees of our 'Local Government Procurement Special' event learned about how commissioning is a key part of the county council's transformation and the major upcoming commissioning opportunities to look out for.
Becoming suppliers to the council
Our keynote speakers, David Griffiths, Strategic Procurement Manager and Sander Kristel, Director of Adult Services at Worcestershire County Council, introduced the Council Council's procurement processes and what it looks for in its suppliers. David talked about how its successful suppliers must have profitability, growth potential and financial capacity, as well as being creative, responsive and offer added-value solutions.
As the Director of Adult Services, Sander is part of the Council's Strategic Leadership Team and is responsible for the strategic delivery of statutory adult social care services. Sander works closely with partners, providers and service users to ensure the best outcomes for residents. He explained how Worcestershire Council serves 500,000 citizens across the county, focusing on what local people say, championing 'Open for Business' and promoting health and wellbeing.

The event delved deeper into the council's procurement processes and how FinditinWorcestershire's members could become suppliers to the council and work alongside its thriving commissioning team.
Delegates also heard from Ian Edwards, Director, Project and Facilities Management at Place Partnership, about the exciting opportunities available from the company that manages the County Council's property function. Place Partnership delivers effective property, facilities and energy management solutions, tailored to customer requirements, and manages a portfolio of 1,300 assets across six public sector authorities, as well as West Mercia Police.
Richard Walden, Procurement Manager at West Mercia Police took to the stage to illustrate how they are changing to work better with local businesses and restructure its procurement function. He gave insight into what West Mercia Police look for in a supplier and what services they are currently looking to procure.
Local businesses later took the opportunity to speak directly with the council's commissioners and partners in one-to-one sessions. We've already had great feedback from a number of delegates who, through these meetings, learned more about the commissioning opportunities specific to their industry and how to tender for the council and its public sector partner's contracts.
"Benefiting the local economy"
"We were delighted that so many of our members, both those who have recently signed up to the website and people who have been with us from the beginning, attended today's event," said Lorna Jeynes, Business Growth Manager at Worcestershire County Council.
"David Griffiths informed businesses of the exciting opportunities available to them and offered numerous facts and figures into exactly how the council's commissioning services benefits the local economy. Ian Edwards then gave an insight into Place Partnership and how it delivers effective property, facilities and energy management solutions.
"Many of our attendees took the opportunity to speak to our commissioners in our popular 'meet the buyer' sessions, where they could hear directly about how their business could work alongside the county council."
If you have a good news story from today's event please email claire@finditin.co.uk