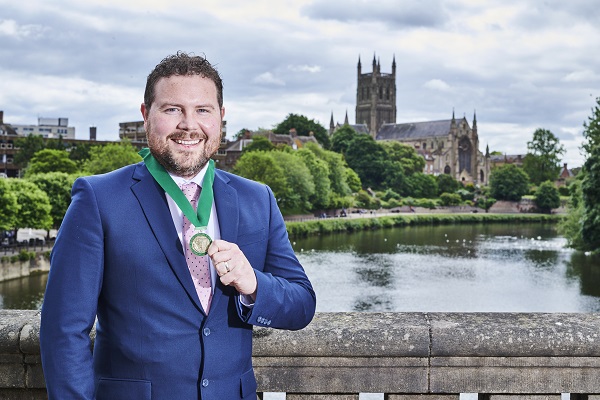 In Summary
Andrew Chandler, a partner at law firm mfg Solicitors, will continue in the role for a second year after taking over QS Parkinson Wright's Charlotte Perry in June 2022.
In Detail
Mr Chandler, who is rated as a leading contentious probate specialist in the Legal 500, says he will continue to support the county's lawyers, law firms and maintain the Society's fundraising drive for local charities.
He said: "It's been an honour to be president over the past 12 months and I am looking forward to carrying on the role into 2024, and hopefully continuing to make an impact along with our members.
"Coming out of the restrictions driven by the Covid pandemic it was important to me to bring people back together and we have enjoyed a number of fundraising events across the county, raising money for Midlands Air Ambulance and other worthy local causes.
"That also includes hosting our biggest ever awards ceremony last year, a showpiece event which continues to go from strength-to-strength as we celebrate the achievements of lawyers in the county - a profession which is so important to the local economy.
"It's set to be another great 12 months for us and it's an absolute privilege to have the opportunity to continue to lead what is one of the UK's most historic and respected law societies, supported by such a strong and able committee."
Mr Chandler has also confirmed that his selected charity to support in 2023/24 will be announced in the coming weeks.
His reappointment comes as the Society prepares for its annual awards dinner at the Bank House in Bransford on Friday 15 September.
Tickets for the event are available through http://www.worcestershirelawsociety.com/awards-2023/
The Worcestershire Law Society was formed in 1841 by a group of 12 solicitors. The historic legal group promotes the county's legal profession through events, seminars and fundraising activities.