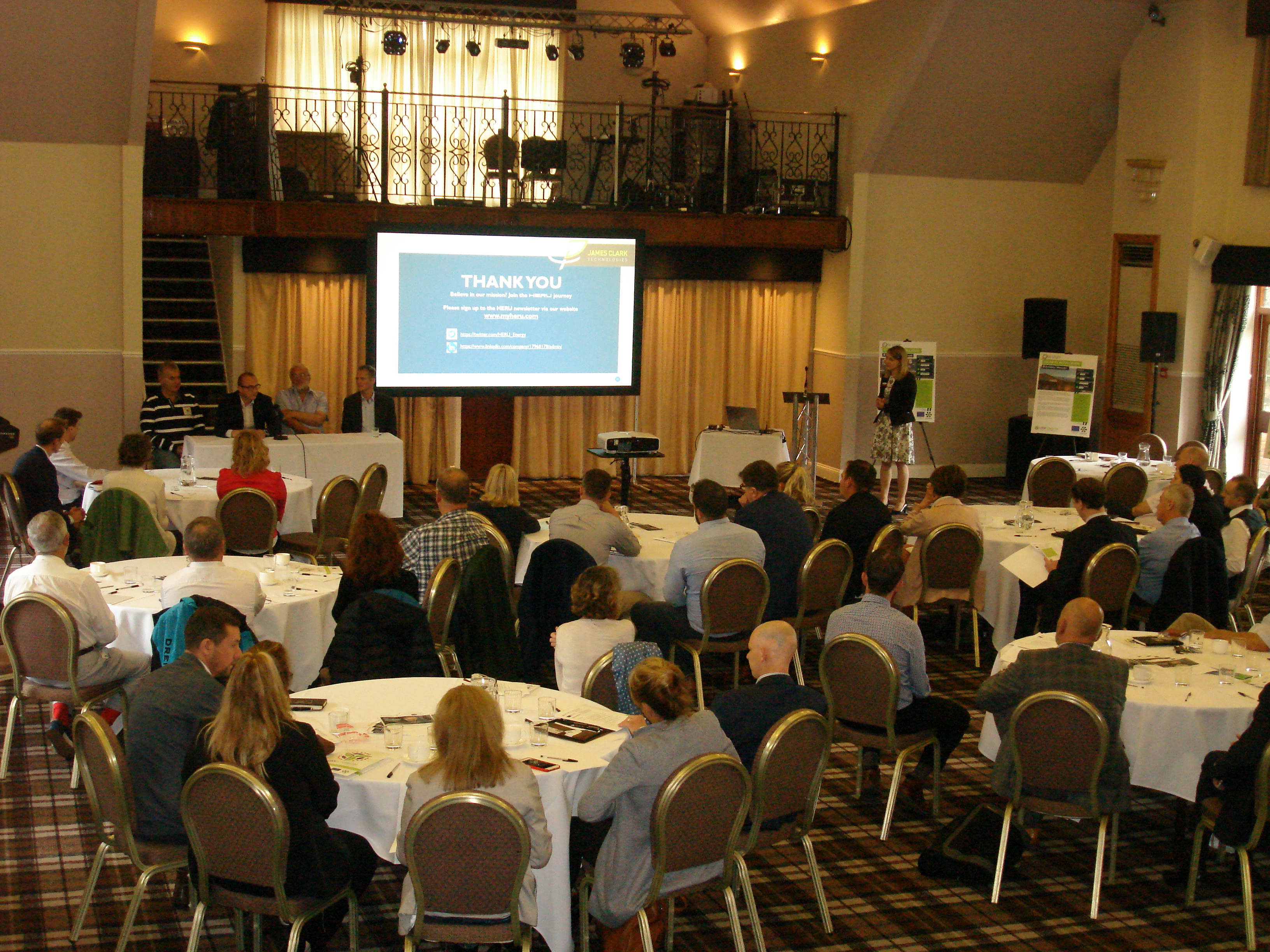 In Summary
General
|
25th September 2019
Local businesses attended a free event yesterday (Tuesday 24 September 2019) to learn more about energy efficiency projects and products on offer in the region.
In Detail
The event, which was organised by the Low Carbon Opportunities Programme, offered delegates the opportunity to hear from a host of expert speakers including the programme leaders, who explained the benefits of the initiative which offers support and funding across a variety of renewable energy systems and low carbon innovation products.
Starting at 10am, at The Pear Tree Country Inn & Hotel in Smite, conference attendees were welcomed by Councillor Tony Miller, Cabinet Member with Responsibility for the Environment and heard from keynote speaker, Matthew Bailey, Commercial Manager at local construction giant, Speller Metcalfe.
Highlighting that the UK economy is the first large economy to commit to a zero-carbon economy by 2050, Matthew explained why local businesses should implement renewable energies or clean technologies.
Speller Metcalfe itself, installed solar panels at its premises in 2012 using Kidderminster-based Eco2Solar Ltd, which dramatically reduced the contractor's energy bills, as well as introducing a number of other low carbon initiatives.
Delegates also had the chance to hear from other businesses that have benefited from using the programme for similar carbon reducing systems and processes, resulting in the same long-term benefits and cost savings.

Stephen Ruddle, from Maxwell Jones Studios Ltd in Redditch, illustrated how he started to consider installing solar panels after deciding that he needed to replace his roof. He contacted the Low Carbon Opportunities Programme where he discovered that certain elements of the roof replacement were eligible for grant funding, as well as the solar panels themselves.
Stephen said: "The team at Worcestershire County Council were extremely helpful throughout the support and funding process, and the results have seen my bills reduced to approx. £3,000 per annum."
James Clark Technologies, Managing Director, Tristan Carmichael was also on hand to offer insights into using the programme to partially fund prototype and external production costs to develop HERU, an innovative disposal system which turns every day resource like coffee cups and plastics into energy.
The morning also showcased a range of innovative, energy-saving technologies and products in a supplier exhibition, featuring local businesses like Glideology, 2020 Solar PV, ALT Energi and Coomber Electronics.
The Low Carbon Opportunities Programme (LoCOP) is an ERDF funded programme supporting businesses in Worcestershire to install renewable energy systems or launch low carbon projects. More information about LoCOP can be found here http://www.business-central.co.uk/locop